Can not miss Shanghai Disneyland, China
2016-12-01China travel Guide
Shanghai is always a popular destination for foreign travelers to China, it is not only a typical representative of China's rapid economic growth, but also an international city since 1845 as foreign concessions--different countries' concession made deep marks to Shanghai, and those combinations formed special charm of Shanghai. However, Shanghai becomes more attractive with one more reason: IT IS Shanghai Disneyland, which is the first Disneyland in mainland China. Opened on 16th June, 2016, it is however the second one for whole China, after the Hong Kong Disneyland. In the park, the Enchanted Storybook Castle is the largest Disney castle on the planet--there are 6 unique and unforgettable lands: Mickey Avenue, Gardens of Imagination, Fantasyland, Adventure Isle, Treasure Cove and Tomorrow land to explore. You will be full of joys and funs inside.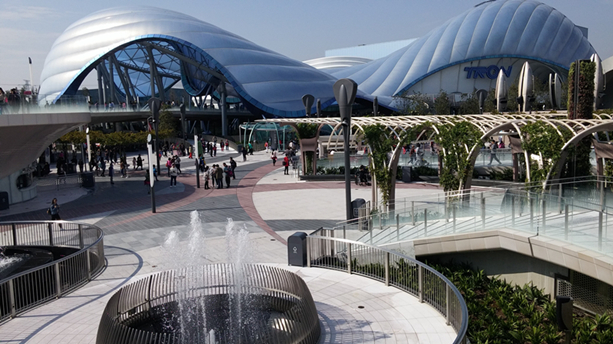 In this November, I personally visited the magical world and enjoyed it a lot. Now I want to share some experiences and useful tips with all travelers who intend to visit Shanghai Disneyland.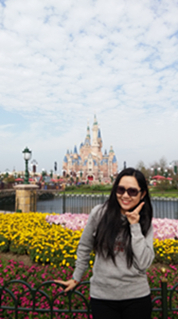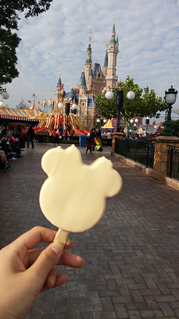 How to get to Shanghai Disneyland?
For the first-time traveler to China, Disneyland is not on the top of list, must be the second plan when your time permits, unless you taking family tour with kids. What I mean, you must have booked hotel in downtown of Shanghai city, then the best way to Shanghai Disneyland is taking Metro if you travel on your own. Metro Line 11 between North Jiading/Huaqiao/Anting and Disney Resort stations operates seven days a week from early morning to late night. Line 11 provides a convenient and fast access to Disney Resort by running a train every few minutes. Visitors get off at Terminal Station Disney Resort —just steps away from Shanghai Disneyland, Disneytown and Wishing Star Park, and only a short Disney Resort Shuttle ride from the Resort hotels.
Metro Line 11 Operating Hours:
To Disney Resort: First Train 07:08 (arrival) / Last Train 23:39 (arrival)
To North Jiading: First Train 06:00 / Last Train 22:30
To Huaqiao: -- / Last Train 22:00
To Anting: -- / Last Train 22:25

Besides the above, you can take public bus or taxi to Disneyland, our company can also provide private car transfer service between your hotel and Disneyland, it can make your trip more convenient and comfortable. Please feel free to contact us for the request via contact@visitourchina.com.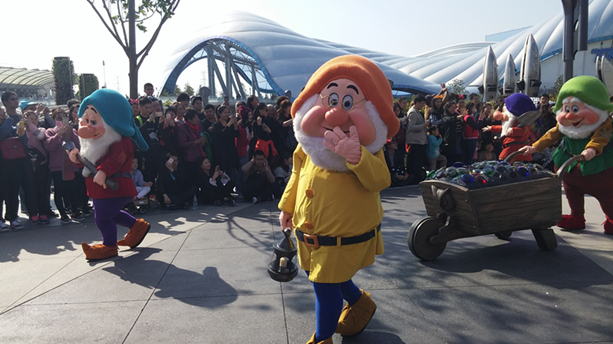 How much is the entrance fee to Shanghai Disneyland?
Normally, there are two kinds of prices for 1-Day ticket.
For Mon-Fri except some big festival holidays or public holidays, the price is:
Standard (1.4+ M) (¥370.00 CNY/ticket)
Child (1.0-1.4 M) (¥280.00 CNY/ticket)
Senior (Ages 65+) (¥280.00 CNY/ticket)
But for Sat & Sun and public holidays, the price is:
Standard (1.4+ M) (¥499.00 CNY/ticket)
Child (1.0-1.4 M) (¥375.00 CNY/ticket)
Senior (Ages 65+) (¥375.00 CNY/ticket)
In the mean time, the 2-Day Ticket is also available, for more details, please check the official website of Shanghai Disneyland.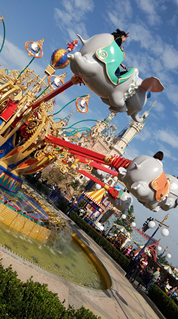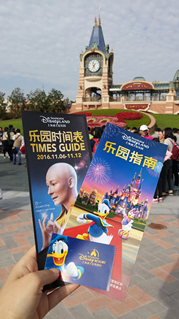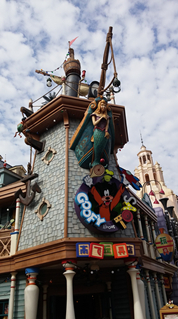 How long should I stay in Shanghai Disneyland?
If you only want to enjoy sightseeing of Shanghai Disneyland, not the fans for the games facilities, then one full day is enough to explore inside of the park. Every evening, there are firework show and lights show in the park.
However, if you travel with kids, then two days with one overnight in Shanghai Disney Resort is suitable, as for hotel accommodation there are two options in the park for your reference: Shanghai Disneyland Hotel & Toy Story Hotel.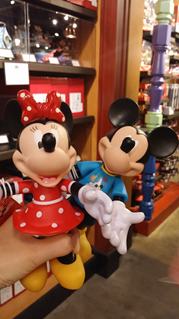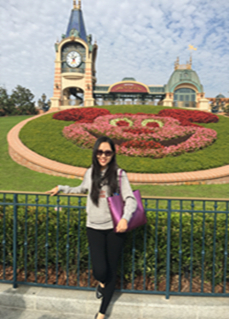 With the opening of Shanghai Disneyland, Shanghai is getting more interesting. As a comprehensive, international commercial city, Shanghai is like a gem shinning to the world, warmly welcome everyone to discover her beauty.
Quick Questions
Our team is waiting for you questions. Please feel free to ask us any questions you might have about our China package tours, Chinese culture, or the sites available. We will gladly help you with any special needs you might have and all questions, like our trip designing is completely free of charge.