My Tour to Zhanjiang, Guangdong Province
2016-07-05China travel Guide
At the beginning of 2016 I made a wonderful trip to Zhanjiang- a beautiful port city in southern China. The trip was so nice that I could not hold the excitement to share my experiences with my friends.
Located on Leizhou Peninsula, the one in the southernmost part of Guangdong Province, Zhanjiang has a very long history and it was one of the earliest starting points on the Marine Silk Road. Especially during the Tang (618–907) and Song (960–1279) dynasties the population in Zhanjiang increased quickly due to at that time the Marine Silk Road was very busy.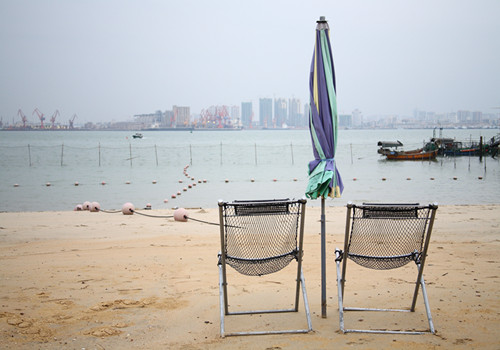 Zhanjiang is developing fast and the speeds of some aspects are even faster than those of national and provincial growth, besides, benefit from the beautiful environment, good temperature and excellent seafood, Zhanjiang has become a popular destination among Chinese these years.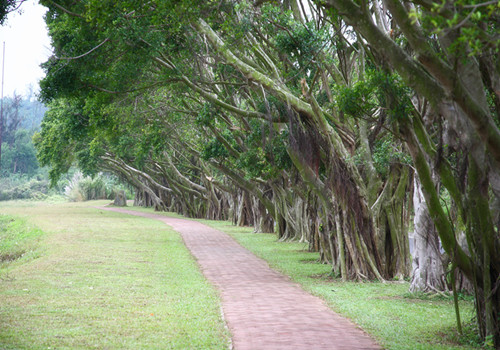 Below I recall my itinerary in details and just hope it would be some help to those who may consider paying a visit to Zhanjiang:
Day 1 Guilin – Zhanjiang (about 600 kilometers)
Because there is no direct flight from Guilin to Zhanjiang, I chose a train with sleeper which departed at night, and arrived in the morning of next day so I could sleep one night on the train.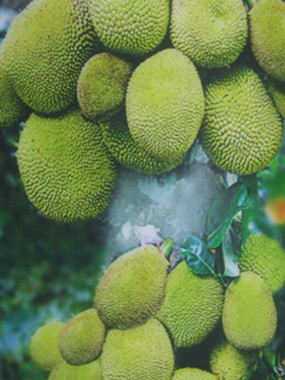 In the waiting hall of train station I met a guy who was a native from Zhanjiang, he proudly told us that the city was listed as one of China's top ten livable cities in 2007 by Chinese Cities Brand Value Report, which was released at 2007 Beijing Summit of China Cities Forum. He said Zhanjiang is very rich of marine products, with good quality and cheap price, such as dry shrimp, sea horse, squid, jellyfish and stockfish. Also there are lots of tropical fruits like jackfruit, eggfruit, sweetsop, sugarcane, too many kinds to remember all, but I was eager to see them.


Day 2 Zhanjiang
Our train arrived Zhanjiang in the morning. When I walked out of the train, I found the weather there a little humid and warmer. I had my breakfast at a local restaurant. The typical one in Zhanjiang is called Morning Tea, which includes tea, steamed vermicelli roll, congee, dessert and steamed stuffed bun. The congee I chose had an admirable name—Jidi Congee (Jidi means passed imperial examination), the taste was really good.
After breakfast, I took bus head to Huguangyan National Geopark, a national geological park famous for its natural volcano relics. It is also a part of Leiqiong Global Geopark, which was acknowledged by UNESCO in 2006.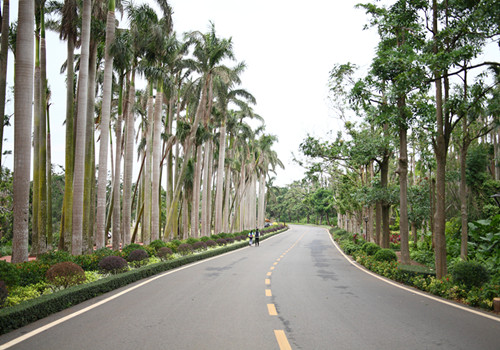 At the entrance gate I found a huge turtle sculpture. This turtle in local culture symbolizes prosperity of population. Entering the park, the first view of it is a forest of palm trees. It is said the popular food betel-nut comes from this kind of tree. Huguangyan National Geopark has the most typical and largest volcanic lake (also called Maar Lake) in the world. After walking in the park about ten minutes, the amazing Maar Lake exposed her beauty to us. The Maar is a broad, low-relief volcanic crater caused by a phreatomagmatic explosion. The deepest point of the lake water can reach 400 meters, which was out of my imagination. In recent years it has been reported many times: water monster was found in this lake!!! Moreover, this miraculous crater lake is said to boast five features: 1. the lake water never overflow or become dry whenever in the wet or dry season; 2. the limpid and crystal-like water has a strong self-purification capacity; 3. the lake abounds in fish, but no snake or frog are found; 4. the lake water has both healthy-keeping and skin-protecting functions; 5. the mud at the bottom of the lake contains more than 60 kinds of rare elements and mineral substances, which have remarkable effects in the fields of physical beauty of human body and anti-aging.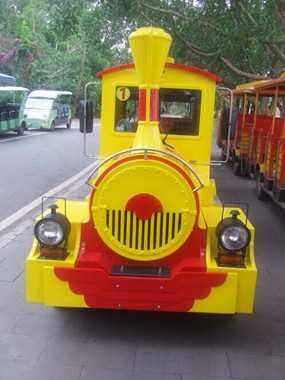 Walking around the lake needs about 2 hours, thus I took an electric train instead of going on feet. The electric train ever stopped in front of a Volcanic Museum of Huguangyan Maar. I visited the Science Popularization Classroom and got to know Huguangyan National Geopark covers an area of 4.7 square kilometers; its main geological heritage—the Mirror Lake is one of the best preserved Maar-type volcanic crater lakes, not only in China but also in the world; Huguang Maar Lake was formed by multiple volcano explosion and depression of flat land 140,000-160,000 years ago, and the sediments of the Maar Lake provide a faithful record of changes of paleo-climate and paleo-enviroment since over 100,000 years ago, enriched the study of tropical and subtropical climate and environment changes. The Huguang Maar Lake thus has been regarded by expert as "Natural Year Book of Environment Changes" and "Museum of Nature history".
The electric train finished the round trip of this lake at about 11:45 am. I felt tired and decided to have a rest at hotel. Our hotel is located in a fishing island named Techeng Island. In the ancient local dialect, "Te" means "this place" and "Cheng" means "harmony and good luck". On this island an international resort, which was elaborately designed by a famous artist, was built in 2003. The buildings of the resort imitate traditional local building style and set up lots of primitive cottages. When I checked in, a discovery made me happy: there's a spa pool in each courtyard! At night I enjoyed spa, which made me feel completely refreshed in next morning.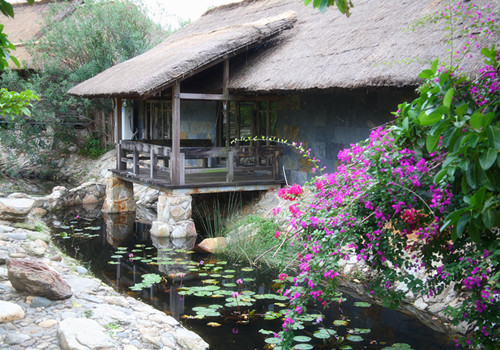 Day 3 Zhanjiang – Guilin
Today I firstly took an electric car tour around the island. At about 10:00am I visited a local farmer' home where former Chinese president Hu Jingtao had once visited. When he knew the local people had problems like bad roads, typhoon threats and poor sales of fishes, he instructed local government to solve as soon as possible. One year later, this island had great changes and became better-off with good roads and efficient harbor. After that the electric car drove to a mangrove wetland park. Mangrove is a kind of plant with characteristics between plants grown on land and in water. The age of some mangrove trees there reaches 500 years old, it is really a heaven of some rare birds and shellfishes like oyster, fiddler crab, hermit crab etc.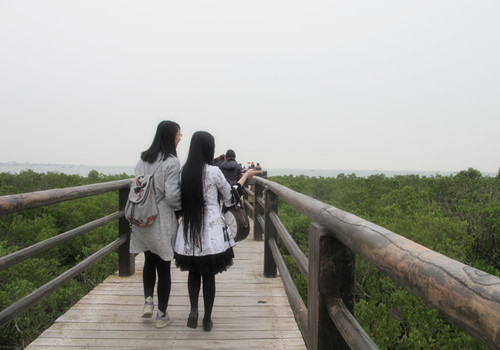 After lunch I took a boat cruise around Zhanjiang harbor, which is a major modern port serving southern China, usable by ships of up to 50,000 tons. Because Zhanjiang serves as headquarter of a fleet, the highlight of this harbor boat cruise tour was an exhibition of a fleet of warship.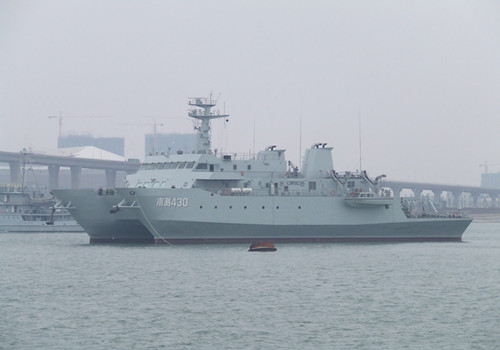 Happy time really flies. As my holiday was short I had to take train back to Guilin at that night. But it was quite a great trip with unforgettable memories, and Zhanjiang is also a place where I would like to visit again in future.

--By Tom (VisitOurChina)
Comment