Celebrating Chinese New Year in Xi'an
2014-01-10Cultures
Chinese New Year, or Spring Festival, is the most important festival in China. From end of the last month to beginning of the first month by lunar calendar, people all over China celebrate the festival in many ways. Activities to celebrate New Year in Xi'an, one of the ancient capitals in China, are especially full of local flavor and characteristics.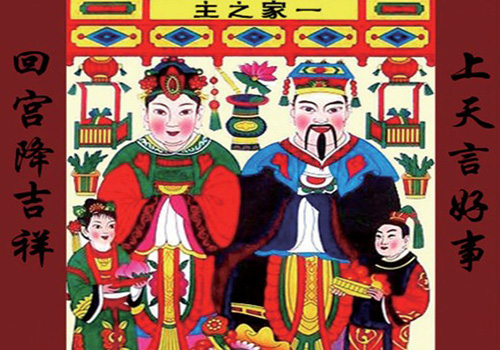 1. Tsao Shen Worshipping
Actually Tsao Shen Worshiping marks the prelude to all the New Year ceremonies. There is a folk legend that the Tsao Shen (Kitchen God) is in charge of diet as well as recording things happened to each house he guarded. On every 23rd day of December in Chinese lunar calendar, Tsao Shen returns to heaven and reports to the Jade Emperor about things occurred in the year. People in Xi'an usually offer baked food to Tsao Shen for his journey to heaven, they worship this kitchen god and hope everything goes well in the coming year.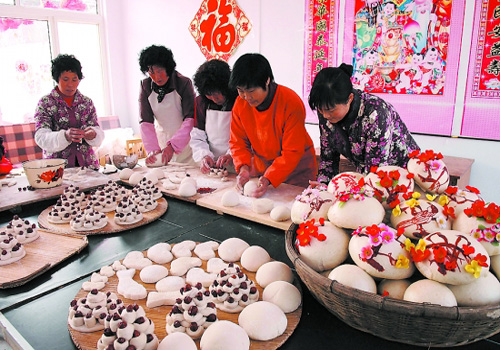 After the Tsao Shen Worshiping, people start preparing foods and other necessities for New Year celebrations: grinding grains for flours; air-drying big noodles; making paper-cuts for window decorations, etc. Lunar December 27 to 29 is the time for people steaming breads, every family steams numerous breads for there is a custom in Xi'an that no bread would be made from lunar New Year till the fifteenth day of the first month.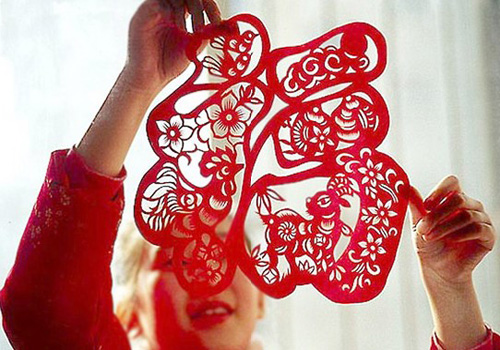 2. House Sweeping
Two days before the lunar New Year, people in Xi'an sweep their houses clean with the wish of sweeping away unhappy things and welcoming a new year. Windows will be pasted with new white papers and decorated with red paper-cuts. On the morning of the last day by lunar calendar, New Year pictures, couplets and goalkeepers will be posted in each house.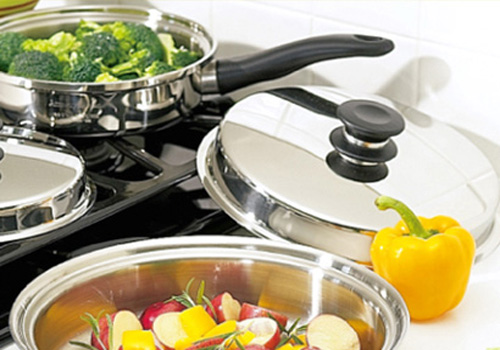 3. Pot Filling
On the New Year's Eve, just like other areas of China, people in Xi'an generally stay up late or all night with their family members, gathering around the table to make dumplings. A special custom of the region is putting a red-hot coal on an iron scoop, and then pouring vinegar to the scoop, with the meaning of driving out evil spirits. In addition, they will traditionally put some food into a pot on the Eve, wishing no hungry in the coming year.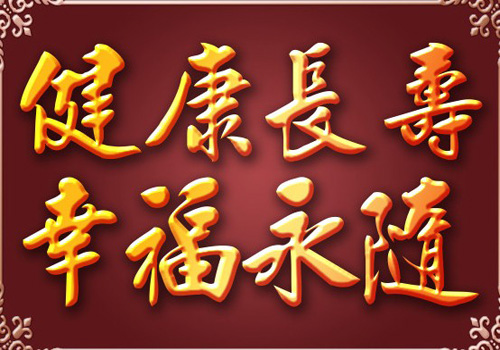 4. New Year Greeting
The first thing people doing in Xi'an on the lunar New Year's Day is opening door and setting off firecrackers, through which they express the desire of welcoming all happiness and good fortunes. Old people light incenses and joss papers to welcome Tsao Shen and other spirits back. Children and the young greet elders by asking about their healthy, which is a little different from that of other Chinese areas saying "Happy New Year".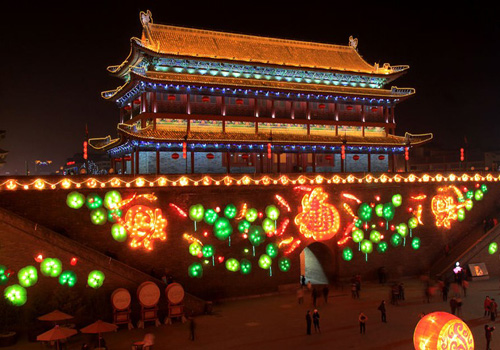 If you are planning to travel in China during the Chinese New Year, Xi'an is no doubt a good destination for you. You will have chance to enjoy Lantern Show on Ancient City Wall and all kinds of temple fairs in Xi'an provided that your tour date can be extended to the fifteenth day of the first lunar month.
- Sophy(VisitOurChina)
Comment