VOC's Travel BLOG
Our Travel Blog is the place to share our real life, travel experiences in China with you. Besides, we will provide information related to Chinese culture and China travel guide. "A bosom friend afar brings a distant land near." Traveling makes us to be closer, let's discover China together!
When 3 plus 7 equals 8? – When 2012 China's Mid-autumn Festival meets the National Day!
2012-09-29 | Cultures | Comments(0) Views(1083)
If you ask a Chinese student when 3 plus 7 will equal 8, he will most likely give you a funny answer with a sort of helpless expression: when the upcoming
Mid-Autumn Festival
meets the National Day Golden Week. If you are interested, let me explain to you.
As an important traditional
Chinese festival
(perhaps only second to the
Chinese New Year
), the Mid-autumn Festival or Moon Festival (Chinese: 中秋节) falls every year on the 15th day of the 8th month in Chinese lunar calendar (about the early September to early October in western calendar). Interestingly, in Chinese lunar calendar it is always a full moon in the middle of a lunar month, especially on the 15th and 17th days. A full moon stands for reunion. So during the Mid-autumn Festival, people will go home and spend the festival with family members. After the reunion dinner, they will see the moon and eat a traditional food - the mooncake. Normally, during Mid-autumn Festival, people can have three days off (one legal holiday together with a two-day weekend).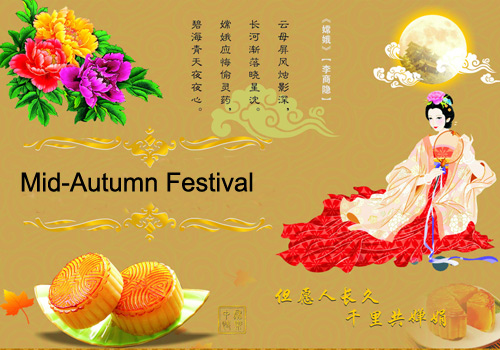 The National Day falls on October 1 in celebration of the founding of People's Republic of China on October 1, 1949. This year is the 63rd anniversary of new China. During National Day, there will be lots of activities including ceremonial parades, artistic performances, fireworks and so forth. Streets, schools, buildings will be decorated with red lanterns and logos to celebrate the National Day. Nearly every school will have art performances given by teachers and students.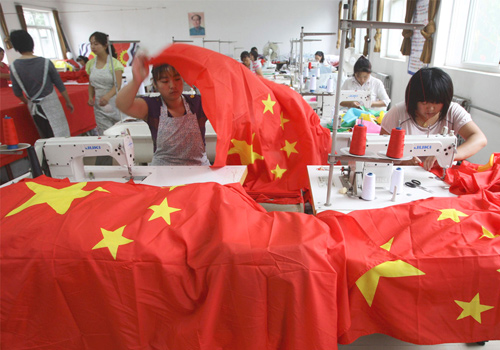 This year, the Mid-autumn Festival will be celebrated on Sunday September 30, the day before the National Day Golden Week from October 1 to October 7. So together we will get 8 days instead of 10 days off. Though, everyone is expecting the upcomming holiday. During the eight days (from September 30 through October 7), our team will get free time for travelling, shopping, or just sleeping. VisitOurChina wish all of you a happy Moon Festival!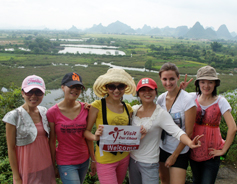 Calendar
Categories