Festive Spring Festival - how local Guilin people spend the festival
2012-02-01Life in Guilin
From January 23 to February 6, it is the traditional and most ceremonious Spring Festival of 2012 for all Chinese worldwide. Wish all people Happy New Year and all the best in the year of dragon!
After one month's cold and rainy days in
Guilin
, the weather turns to fine with bright sunshine finally during the Chinese New Year. According to Chinese, it is a propitious omen for a smooth and prosperous new year. Traditionally, in Guilin on the first day of Chinese lunar year, people go out to the streets or in parks instead of staying at home; the way Guilin people put it, to walk for a wealth and good fortunes. During the festival, people wear new clothes, and females and children especially favor the color of the propitious red. People also greet each other when meet with bows with hands folded in front, and auspicious words for happiness and good luck, and the most sight words are Xinnianhao and Guonianhao (新年好&过年好, both mean happy new year).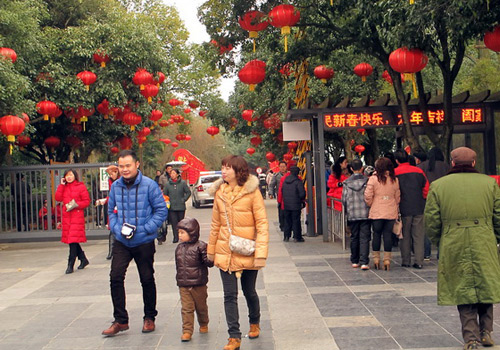 Chinese people prefer bright colors, and red is considered the most auspicious one and used in all joyous occasions, such as wedding, birthday party, festivals and of course, the lunar New Year. Yellow was a specific color in ancient China which can be only used by emperors, while today, it can be free used and often in the significant dates.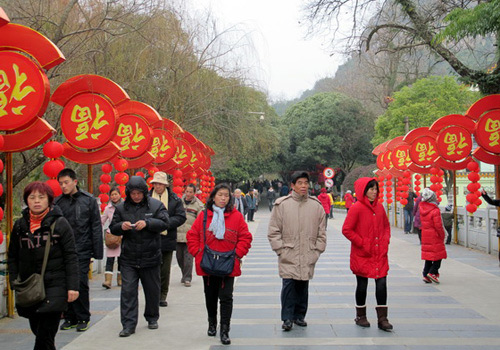 Every family set off firecrackers during Spring Festival in the front of their houses, and the fiery-red shreds scattered on the floor are believed to be the good omen for prosperous New Year. The shreds will not be swept away after the third day of the lunar year according to the tradition in Guilin.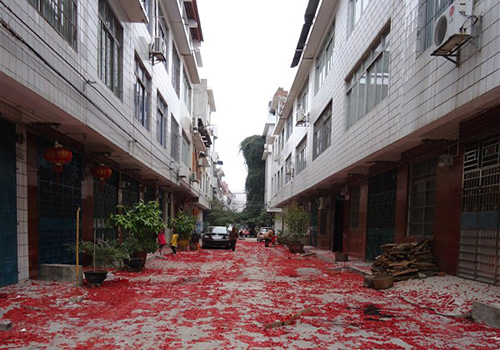 It is undoubted that children are the most cordial lovers for Spring Festival, during which they can get lucky money (压岁钱), can set off fireworks and crackers, and furthermore, they have more game times with their parents. Many children in Guilin enjoy the fishing game in the park.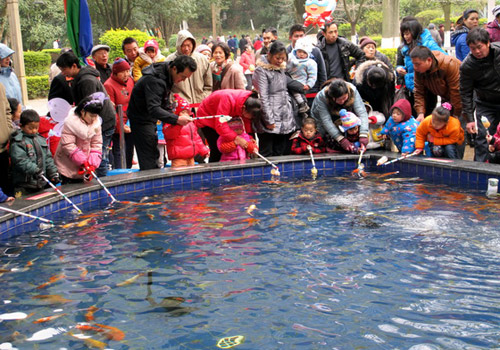 Seven Star Park
is always the most popular site during the Spring Festival due to its free opening on the festival as well as its festive decorations. A designed dragon composed by red lanterns welcomes people at the main gate of the park, and the Flower Bridge is also decorated with red lanterns and bowknots.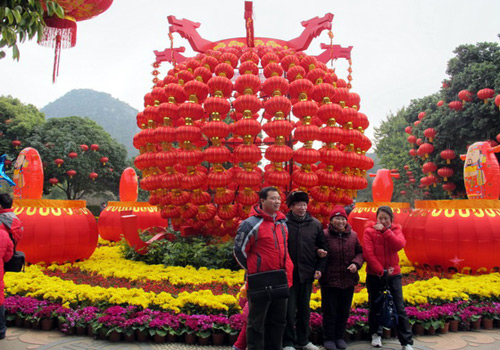 Comments
Comment