VOC's Travel BLOG
Our Travel Blog is the place to share our real life, travel experiences in China with you. Besides, we will provide information related to Chinese culture and China travel guide. "A bosom friend afar brings a distant land near." Traveling makes us to be closer, let's discover China together!
Fubo Hill with Robbie
2009-05-05 | Life in Guilin | Comments(0) Views(1032)
On Sunday afternoon I met my colleague Robbie to take the bus to Fubo Hill, which is located at the bank of Li River. After you enter the front gate you find yourself in a small park is dominated by Fubo Hill, which soars above the whole surrounding area.
Next to the stairs to the top of the hill, a famous big bell is located, which is about two meters high. Then we began our ascendancy on the hill, which is, thanks to shadow spending trees and well build stairs, bearable. From the first platform we reached we had an impressive view on the city behind the hill. But when we arrived at the top of the hill, this view outranged the previous one. We could see the landscapes in the horizon; overlook the whole city and Li River to our feet in all directions while the soft wind was blowing through our hair. It was a very impressive moment.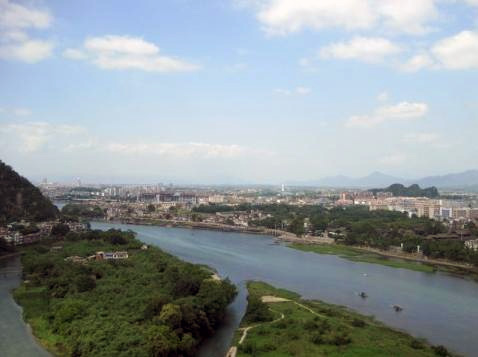 Then we went down again and visited the other sight of the Fubo area: the temple under the hill. Female monks paid attention that the candles and incense sticks did not expire and one could listen to Buddhism songs. It was a special atmosphere to be in this cave temple, especially because here and there were holes in the stone and you could look on the Li River. There also were many Buddha carvings on the cave walls. It is a very special place.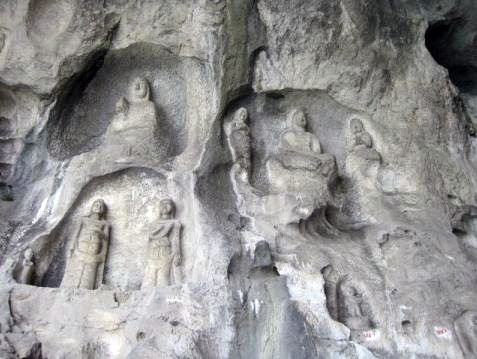 Finally we arrived at the "try the sword rock". It is said, that if you place your hand in the space between, you will be lucky. So of course I did that, too. The future will show if my luck increases.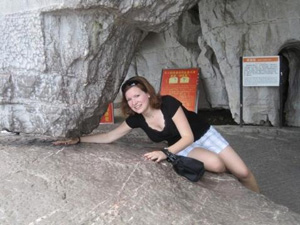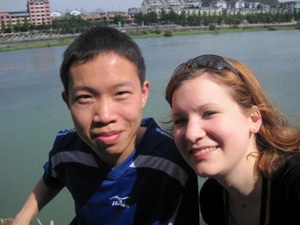 After we sat down a little at the river and enjoyed the good weather, we finally left the park. For everybody who is not afraid of a little exercise should climb up Fubo Hill! It is worth it!

--- By Susanne (VisitOurChina)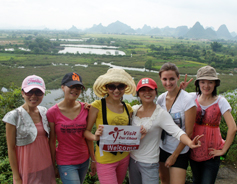 Calendar
Categories