Eat Pray Love: find you own destination
2011-05-09China travel Guide
I think everyone wants to take a real Eat Pray Love adventure across the world and finally probably would find themselves are the final destination just like the woman in this movie. I always puzzle for the reason why this movie is so inspiring, surely it not just simply tells a journey story that a woman spent a year searching for everything taking her to eat, pray and love and meantime give us, the audience so many ideas about amazing different recommendations of where to eat, pray and love around the world, just like a commentator said that, this movie brings us that feeling of wanting to let go, self indulge and take the time to really figure out, who am I? Sorry, in this case, Eat Pray Love is really a philosophic course that I definitely can't handle, as a travel advisor, all I can do for you is to share with you some good experience, and here is the one about Eat.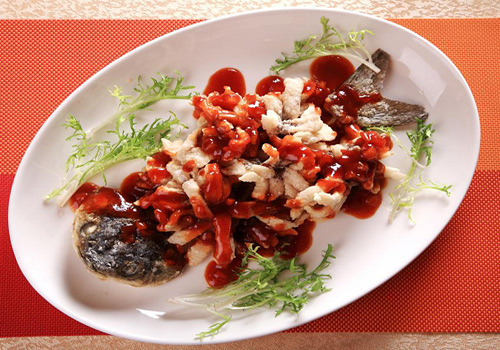 As an international hotel, Sheraton
Guilin
always focuses on offering the best international standards of quality to the guests. Even the buffet lunch will let you feel the sincerity of this hotel. Last Thursday we had the chance and great honor to have a lunch in the Cathay Chinese Restaurant of this hotel. This restaurant is just on the first floor, fitted with the panorama French window. Sitting by the windows, guests can enjoy the nice Li River outside and feel ease, spaciousness and comfort while enjoying their delicious meal in the restaurant.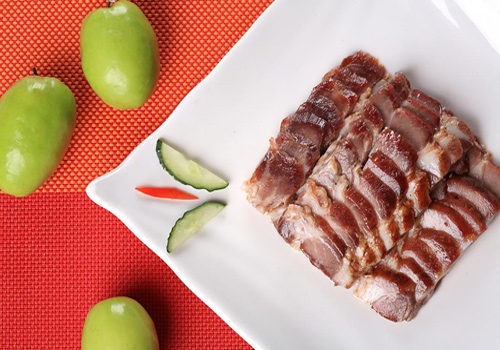 Before we entered the restaurant, a huge advertising board written with "amazing buffet lunch, CNY58 per person" could be seen at the entrance. I thought CNY58 for a lunch in the 5 star luxury hotel is really a bargain, would I just be served with vegetable soup? Oh no! I was so starving after half a day's crazy work, a lunch with only soup would make me cry! Just kidding, the real ending I got not simply with happiness, but also with satisfaction, surprise. We all enjoyed our lunch very much.
When the friendly waiters served the dishes, to our surprise, there are more than twenty waiting for our crazy stomach! My favorite snacks such as steamed bun and chufa cakes looked so lovely, but sorry I have to neglect them as there are so many other delicacies waiting for me. Of arouse, I didn't miss the desserts and I'm sure the buffet ice cream would beat your stomach, four lovely flavors: strawberry, hami melon, green tea and red berry. I guess even a man can not resist them!
So what you think about CNY58 would do in China, an outdated movie? I'm sure a big buffet meal in one of the best 5 star luxury hotel in Guilin definitely could be a great choice. But don't make me wrong, eating couldn't help you find who you are, you have to pray, to love. Anyway, eating is absolutely the fist thing you have to do.
--- By Gina (VisitOurChina)
Comment