Lunch Buffet at Cathay Chinese Restaurant of Sheraton Guilin
2011-05-09China travel Guide
Sheraton Guilin Hotel, one of the best 5-star hotels in
Guilin
, is the hotel we always recommend this hotel to our clients, and I myself have also been there for meals for several times. The hotel is located on the bank of the
Li River
in the heart of the enchanting city of Guilin, and different restaurants in the hotel provide different tastes of food.
Invited by the sales manager of the hotel for the business lunch last week, I had one more chance to try the Cantonese and Sichuan dishes and local specialties at Cathay Chinese Restaurant of the hotel. The lunch would start from 11:30 to 14:00, so we went to the hotel by taxi after our work in the morning.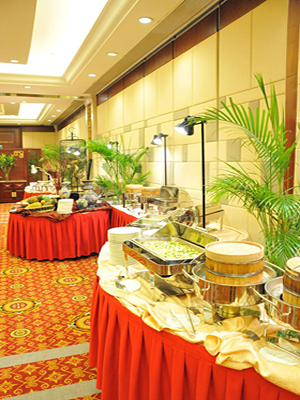 That was a buffet lunch with 10 starters, 27 main courses, 13 desserts, Chinese tea and live cooking. So many different dishes in the dinning room, I was attracted by the Cantonese food, so fresh and a little sweet, the typical food are Dim Sum and soup. My hometown is close to Guangdong, so I always prefer the Cantonese food. When I stood by the table, I tried the soup first. In my hometown, people always have soup before the staple food, as people consider that it can warm your stomach and make your stomach wake up to prepare for the meal.
Of all the soups at the buffet, I love the fresh wild mushroom soup best. This soup is stewed with different mushrooms with pork ribs without too much oil or spicy chilli, so fresh and tasted so good, I strongly recommend it! Another one I like is the barbecued pork buns, one of traditional Cantonese dim sum, the taste is sweet and salty, good!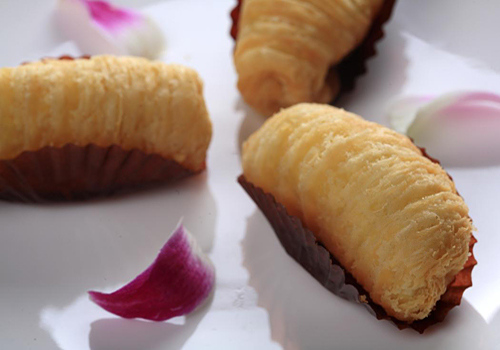 I have also tried some other dishes like the spicy beef with onion, fried chicken leg, sweet and sauced flied fish, and I found the fresh grapefruit juice is very good, it is a little sour but you will find your throat feels good after swallowing it. I like the special taste very much and could not help asking the waitress whether the juice is available every day, it is a pity that she told me the fruit juice the restaurant offers is not fixed but is changed every day depending on the market supplements, and that happens to the dishes! Besides staple food, the fruits and desserts were also available. The delicious cakes and ice creams, tasty and fresh season fruits made me enjoy the lunch very much!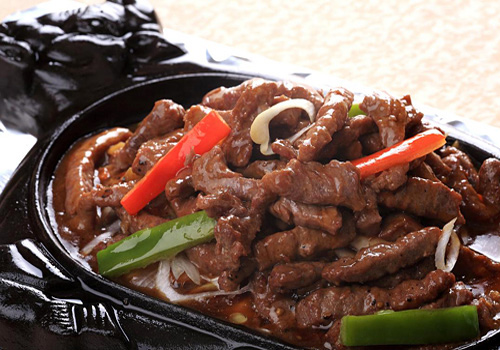 Two hours was not enough to try all of the food one by one as my stomach could not store so many delicacies in such short time, and is not enough to introduce the Chinese food culture, so don't miss our delicious and elegant dishes when you travel to China, we would be very willing to share your
China cuisine
experience or arrange a memorable
China food tour
for you!
Comment