VOC's Travel BLOG
Our Travel Blog is the place to share our real life, travel experiences in China with you. Besides, we will provide information related to Chinese culture and China travel guide. "A bosom friend afar brings a distant land near." Traveling makes us to be closer, let's discover China together!
Christmas in Guilin
2010-12-31 | Life in Guilin | Comments(0) Views(2423)
It was that time of year when everyone gets together and celebrates Christmas; I was no different, this was the second time that I had celebrated Christmas in China and this time round I headed to the Shangri-la with some American classmates on Christmas Eve, with Christmas Day fully booked out; the Shangri-la is the latest addition to
Guilin'
s cultural landscape, a beautifully designed and constructed hotel, the interior was also remarkably designed with beautiful views over the Li River distant pagodas, this is defiantly the must stay place in Guilin now.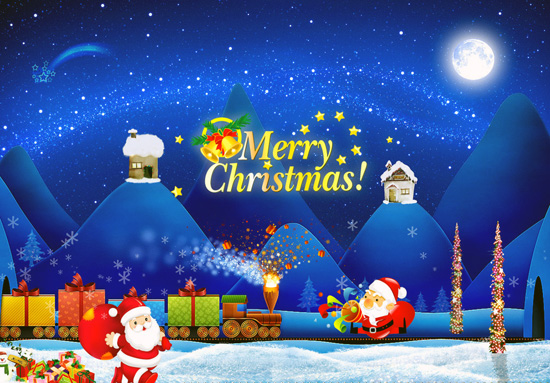 We were in for a treat we were promised a full American Christmas Dinner, I would later discover that American Christmas dinner was a little bit different to what I had been used to; there were around a dozen of us, we crowded together on a small table inside one of the
hotels many bars, it felt like I had been transported back to Australia; it was a three course meal; lobster bisque (Soup) followed by a turkey with mashed potatoes, vegetables and cranberry sauce and then pudding followed by an American Pumpkin Pie which wasn't so delicious. The dinner was punctuated by 'zippy' American dialogue which wasn't always as humorous as my friends thought it may have been. When dinner came to an end my friends set off into town and headed back to uni and off to bed, I had class the next morning.
The next morning was Christmas; my roommate wished me a Merry Christmas but offered me no present to my disappointment; I quickly ran around the campus handing Christmas presents to my closest university friends I then had to run off to Yanshan Campus for class. Christmas in China is different to that in western country, there are lots of Christmas decorations but little actual celebration of the festival as such; life certainly doesn't slow down for anyone, after class I headed back on the bus to my dorm, still no presents. That evening I headed out for a traditional 'Chinese' Christmas Dinner, food from North-eastern China; the heartiest and filling style of Chinese food, probably the most closely related to western food. We had a great night; a few foreign friends, a few drinks and a night of a lot of fun.
The next morning; Boxing Day I headed to Guilin's only Christian Church to see one of my friends' Christian performance, it was interesting; the church was packed to the rafters and there was a series of colourful and stirring acts, my friend's dancing routine was humorous, there are 20million Christians in total in China, and although there is only a relatively small contingent in Guilin they certainly made their voices heard and had a passion for celebrating Christmas. All in all, I had a great Christmas, and although the three days passed quickly I still managed to soak up this interesting hybrid of western and Chinese culture.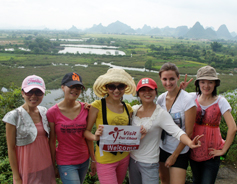 Calendar
Categories