Best Time to Visit the Great Wall Of China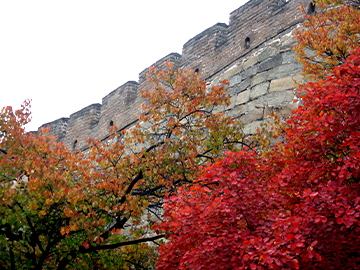 The Great Wall offers a timeless charm to tourists, but scenery varies with seasons. Visit it in different time you will get a quite different scene. In spring, when trees and plants turn green, the wall wanders among the lush vegetation. Everything looks so fresh. It is a good time to avoid the crowd tourists in summer and autumn.
Summer comes, the blooming flowers and colored leaves dot the mountains. The Great Wall snakes its way like a silver necklace. What a nice sight.
When fall comes, the mountains are blanketed by colors, creating an amazing view and the weather during this time is pleasant. This season could be the best season to visit.
The mountains and the wall itself are covered with snow in winter, offering an awesome snowy scene. The weather in this time of the year will be frozenly cold and tourists are fewer. It is the best time to get the whole view of the wall.
Suggested China Tour packages with Great Wall
Great Wall Of China
Design a tour to China
Design your own tour with our help to meet your unique interests. You don't have to compromise. Do exactly what you want to do! Let us assist you to tailor-make your own China experience.