Zhongwei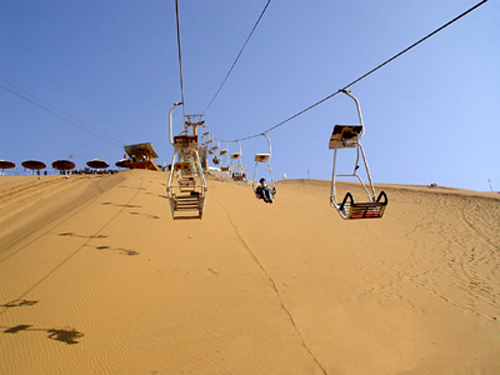 Zhongwei in brief
With a total population of 1,140,000 (2003), Zhongwei city is located in the center of Ningxia Hui Autonomous Region, on the banks of the Yellow River. Zhongwei has a long and interesting history. More than 30,000 years ago Zhongwei was the home of some of Northwest China's first residents, and in the Spring and Autumn Period (770 B.C. – 476 B.C.) it was an important citadel for troops, hence the name Zhongwei which literally translated as "the middle fortress". Zhongwei's location in the middle of three major north-western provinces made it an important and strategic trading center.

Nationality and Religion in Zhongwei
Zhongwei is a culturally diverse city home to Mongol, Han, Hui, Zhuang, Miao, Yao, Manchurians, Korean, Tibetan and several other minorities, with the Hui takes up about 31% of the total population.Zhongwei apart from being a culturally diverse city is also a city of several religions with Taoism, Buddhism, Christianism, Catholicism and Islam being the major religions.