Gaomiao Temple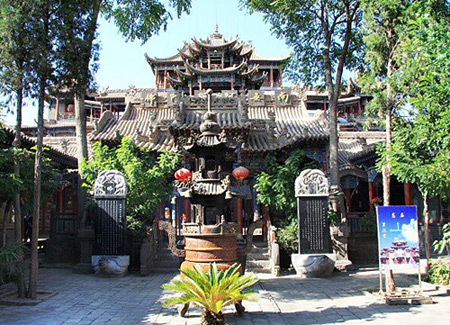 More Photos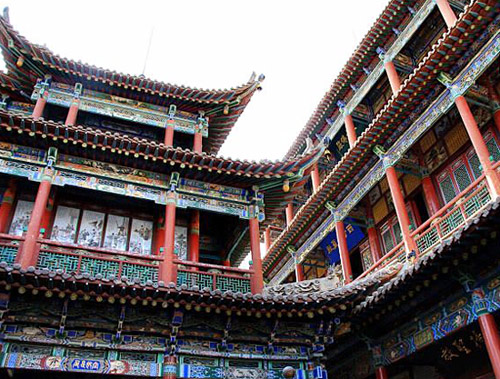 Gaomiao Temple (or Gaomiao Temple) is located in the north of Zhongwei, as is built-in as part of the city wall. This temple was constructed in the early 1500s during the Ming Dynasty with an original name of "Xinmiao". However shortly after the completion it was destroyed by an earthquake, it was later rebuilt as renamed "Jade Emperor Pavilion" but after completion became known as Gaomiao Temple. With a floor space of 2150 square meters Gaomiao Temple is a structure syncretizing Confucianism, Buddhism and Taoism and now becomes one of Ningxia's icons.
The special features of the Gaomiao Temple include a large center hall, elegant design as well as being durable in case of attack, the high ceilings are also a feature. There are over 260 rooms within the temple. From the top of the temple it is possible to see far into the distance, a great vantage point for spotting oncoming attacks.
The temple also has spiritual significance, with the strong perfume of incense constantly floating and consuming every room, the temple itself is under heritage protection by the Ningxia Provincial Government.
Quick Questions
Our team is waiting for your questions. Please feel free to ask us any questions you might have about our China package tours, Chinese culture, or the sites available. We will gladly help you with any special needs you might have and all questions, like our trip designing is completely free of charge.