Jiaoshan Mountain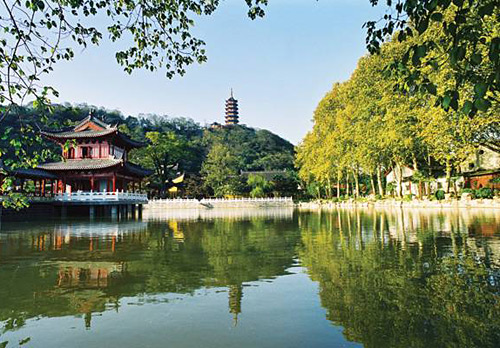 More Photos

Jiaoshan or Jiaoshan Mountain is one of the Three Mountains of Zhenjiang (the other two are Jinshan Mountain and Beigushan Mountain). Jiaoshan is the only tourist island surrounded by waters along Yangtze River, therefore, it is hailed as "South Yangtze Water Park" and "a floating jade on Yangtze".
Jiaoshan is a small and delicate island mountain located at a sea-level of only 71 meters and about 2000 meters in circumference. With latent temples, green forest and its vast expanse of water, Jiaoshan is just an earthly fairy island; however, Jiaoshan gets its repute not only for this but also for another two reasons. One is that a good many of precious cultural and historical relics are treasured in Jiaoshan; inscriptions on precipices here are well-known and the Forest of Steles at Jiaoshan is the biggest one in south Yangtze which ranks just behind the Forest of Steles in Xi'an. The other reason is that Jiaoshan is also called Culture Mountain because more than ten temples and nunneries were built and a Buddhist College was once operated here; one of the halls, called Dinghui Hall, was built even in the Eastern Han Dynasty (25 AD - 220 AD) with a history of more than 1800 years.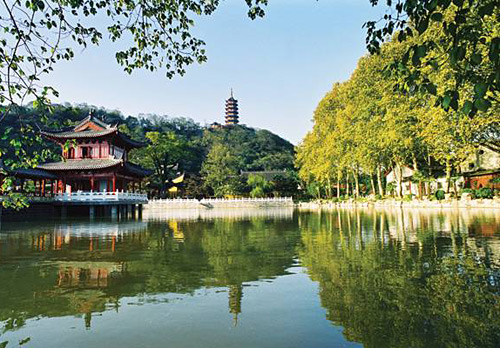 The "Four Ancients" is the greatest highlight in Jiaoshan, namely, ancient temples, ancient trees, ancient stone tablets and ancient inscriptions on precipices. Most of the classic elegant ancient temples were built in Ming Dynasty (1368 - 1644) in green tiles and red column. Ancient Trees planted in Ming Dynasty, Song Dynasty (960 - 1279), or even in Six Dynasties (3rd century - 6th century) are all quaint old and scattered in the mountain have made a secluded and peaceful environment for visitors' relaxation.
If the man-made landscape interests those culture addicts, then the natural landscape in Jiaoshan attracts more tourists to come here. Jagged rocks, deep natural chasm and flourishing flowers in four seasons deserve your visiting; in particular, blooming chrysanthemums and crimson maples in autumn are the most popular which has gained many praising poems by mans of letters in history.
Quick Questions
Our team is waiting for your questions. Please feel free to ask us any questions you might have about our China package tours, Chinese culture, or the sites available. We will gladly help you with any special needs you might have and all questions, like our trip designing is completely free of charge.