Zhengzhou in brief
Zhengzhou is the capital city of the Henan Province. Located in the middle east of China and in the southern bank of the Yellow River the city is known as one of the Eight Great Ancient Capitals of China. Zhengzhou flourishes with lots of tourist and worth-visiting sites but also stands as a major transportation hub from northern to southern China. Divided into 6 urban districts, 5 county-level cities and 1 county, since recent years Zhengzhou enjoys a rapid urban expansion. When traveling to Zhengzhou, travelers are like bathing in an area of great historical events as the city is situated near to other famous cities such as Luoyang and Kaifeng, also China's Ancient Capitals. The city enjoys a pleasant climate characterized as humid and subtropical, which influences tourism a lot in the region, as autumn and spring are renowned to be the two best peak seasons. This charming capital of eastern China has so many cultural heritage sites to offer to its travelers that the journey even goes by too quickly! On booking a tour to eastern China, let yourself live the greatness of China's history in Zhengzhou!
History of Zhengzhou – An unsuspected China Great Ancient Capital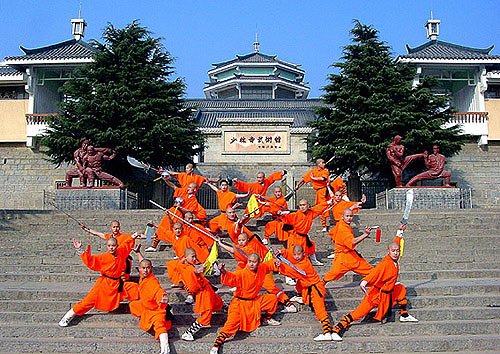 The city of Zhengzhou is a pivotal stop-off point while touring the Henan Province. Indeed, on top of being the Province's capital city, Zhengzhou was also newly added to the great Eight China's Ancient Capitals' circle in 2004 after some archaeological researches initiated in 1950, and impressive finds tracing back to the Shang Dynasty. Indeed, Zhengzhou is a pre-historical capital city built during the Dynasty of Shang (1600 BC - 1046 BC). Abandoned for a while, the city was renamed as "Guancheng" and then "Zhengzhou" in 605 during the Sui Dynasty. Since this period, the city started to get much more influence within mainland China. This long history has left Zhengzhou with many cultural and historical sites of tremendous importance, a gift for China's own History and for travelers looking for authentic Chinese cities. Finds of Chinese ancient green porcelain pot are there to give a testimony of this great past! But the best example is the Shaolin Temple located at the foot of the Song Mountain: a must-see attraction while visiting the historical city of Zhengzhou. As the cradle of the worldly known Shaolin Kong Fu played in every parts of China, Shaolin Temple on the Song Mountain is one of the most visited places in the Henan Province where monks' performances inspire deep respect and admiration from anyone. Ancient temples, tombs, battle sites... the city is maybe one of the best Chinese city where ancient buildings and modernized skyscrapers smoothly melt. Zhengzhou will for sure make travelers live China in a deeper way!
Zhengzhou nowadays – Home of the amazing Shaolin Kung Fu discipline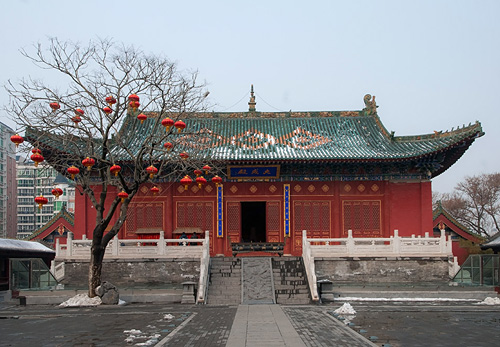 Zhengzhou's role as a pivotal air and rail transport junction is without any doubt one of the reasons why it became Henan's Provincial capital-city since 1949. Nevertheless, the city's many historical and cultural sites cannot sum it up as a simple Chinese city. Being one of China's Ancient Capital City, motherland of the worldly praised Shaolin Kung Fu and place of one of the oldest Confucius Temples in China (Zhengzhou Confucius Temple), Zhengzhou has many various assets to offer to who is coming to visit. Today, the Shaolin Temple offers many possibilities to travelers such as the opportunity for the most dedicated on to live in the Temple for a few months and learn Chinese Kungfu! Zhengzhou is renowned for its tourist entertainment and shopping centers, its Yellow River natural sceneries and many delightful snacks and beverages from the Yu Cuisine such as the traditional Liyu Sanchi, a sweet and sour fish from the Yellow River which makes the fame of the region. History, culture, traditional cuisine... another China odyssey is waiting for you in Zhengzhou!