Zhengzhou Transportation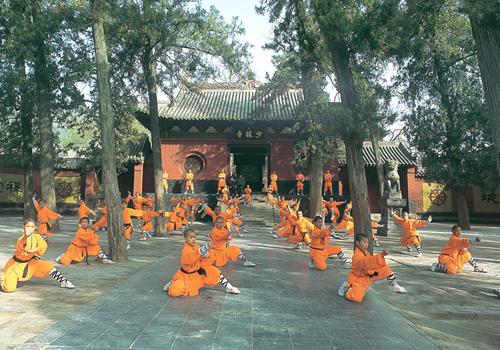 By air


Located 30 km south of Zhengzhou city proper, Zhengzhou Zhengxin Airport is one of five major airports of China with flights to more than 40 cities of China such as Beihai, Beijing, Chengdu, Guangzhou, Guilin, Haikou, Hangzhou, Kunming, Qingdao, Shanghai, Shengyang, Shenzhen, Xian, as well as regular flights to Hong Kong.


Shuttle buses from the airport leave every 20 minutes for Civil Aviation Hotel from 06:00 to 18:00 and charges CNY15 per person. Shuttle buses running between Zhengxin Airport, Civil Aviation Airport and Zhengzhou Hotel depart every 2 hours and charges CNY15. A taxi into city proper costs around CNY80 to CNY100.


By train


Jingguang Rail (Beijing-Guangzhou) and Longhai Rail (Lianyungang-Lanzhou) meet at Zhengzhou, the hub of China's railways. Located No.19 Longhai Xilu in Erqi District, Zhengzhou Railway Station is one of largest passenger depots of China. There are trains to most domestic cities.


By long-distance bus


Zhengzhou is served by Zhengzhou Long-distance Bus Station, which is located just opposite to Zhengzhou Railway Station. There are buses to Beijing, Wuhan, Changsha, Xi'an, etc.


Transportation and fees to nearby scenic spots and cities


---Zhengzhou to Shaolin Temple:


There are buses at the Zhengzhou Long Distance Bus Station to Shaolin Temple, which runs every a half hour within 1.5 hours' drive.

---Zhengzhou to Luoyang


Tourist buses leave every ten minutes for Luoyang within 2 hours' drive.


---Zhengzhou to Yuntai Mountain


You have to take a bus to Jiaozuo at Zhengzhou Long-Distance Bus Station, which departs every 25 minutes between 05:20 and 10:20 daily, takes 2 hours to get Jiaozuo and charges CNY18 per person. Then you continue by a tourist bus from Jiaozuo to Xiuwu County where the Yuntai Mountain is located. The ride costs CNY4 per person.


---Zhengzhou to Kaifeng


There are mainly three public bus routes No.101, 102, 103 connecting Zhengzhou with Kaifeng.


No.101: CNY7, 75 minutes' drive, 06:00-21:00, from Zhengzhou Deyi Bus Station (on Jinshui Road) to Kaifeng Jinming Bus Station, running every 30 minutes.


No.102: CNY8, 80 minutes' drive, 07:00-19:00, from Zhengzhou Liankai Bus Station (on Erma Road) to Kaifeng Central Long-distance Bus Station, running every 30 minutes.


No.103: CNY7, 65 minutes' drive, 06:00-21:00, from Zhengzhou South Station to Kaifeng West Long-distance Bus Station, running every 20 minutes.


City transportation


---By public bus


Common public bus charges CNY1 and air-conditioned bus CNY2.


Bus No.1 serves tourists with a single fare of CNY5 and departs from Car Rental Tourist Center (on the north side of the overpass near Henan Medical University) between 09:00 and 17:00 to Yellow River Scenery Area.


---By taxi


The taxi fare is CNY8 at daytime (CNY10 between 22:00 and 05:00) within 2 km and CNY 1.5 per km after that.