Zhengzhou Cuisine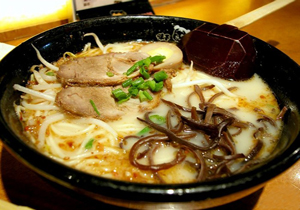 As the capital of Henan province, Zhengzhou food, of course, is generally "Henan Cuisine". However, the firm impression Zhengzhou makes upon its visitors is its noodles. Here, noodles have wide assortments, inclusive of stewed noodles, lamian, and noodles served with thick gravy, among which stewed noodles is of the most distinguishing characteristics. Similar to flat noodles and made of high protein flour and added to soup-stock and jardinière, stewed noodles is definitely nutritious. It can be divided into several groups in accordance with the soup, such as mutton stewed soup, beef stewed soup and the like. The most celebrated restaurant specializing in noodles is the He's Stewed Noodles that has a large patronage from outside Zhengzhou, for visitors can not only enjoy noodles but authentic Henan cuisine, while the locals often patronize the Xiao's Stewed Noodles.
The Cai's Steamed Dumpling (老蔡记蒸饺)
In the year of 1997, the Cai's steamed dumplings is identified with "China's famous snack" by China Cuisine Association. The dumplings, pale yellow in wrappers, rich in stuffing, look loveable and attractive.
The Ge's Pastry (葛记闷饼)
The Ge's pastry is made of pasty and meat in a tailor-made jar. The pastry is baked in a pan then cut into curtain-shape, while the meat is pork with skin which is to be cut into a cube two centimeters square. Boil the pork until you can remove the foam afloat, and then put the pork in the jar which is filled with fermented bean curd and condiments. Next, stew it until it is thoroughly cooked. When you braise the pastry, remember to lay green vegetables above the pan, add the pastry and the pork as well as the soup to it. A few minutes later, an inviting snack is just before you eyes!