Shangcheng Relics Site

More Photos

Chinese name: 商城遗址 (Shangcheng Yizhi)
Location: At the junction of Chengdong Road and Chengnan Middle Road, downtown Zhengzhou, in central China's Henan Province.
Opening time: all day long
Ticket: free
How to get there: By bus No.64 or K206.

Brief introduction to Shang City Ruins


Located in downtown Zhengzhou, Shang Dynasty City Ruins is the remains of a capital of Shang Dynasty. In 1955, the discovery of a high rammed–earth city wall proved that it is the capital ruins of Shang Dynasty. In 1961, Shang Dynasty City Ruins was included into the lists of National Key Cultural Relics Protection Units.


Two square bronze cauldrons were unearthed and confirmed as remains of royal family of Shang Dynasty. Later other ruins including house foundations, graves, cellars, water wells, ditches, ruins of bronze-casting workshops, ceramic workshops, etc, were discovered. The city was in a square shape enclosed by a seven-meter-long city call that can be clambered for walking. There are foundations of palaces to the northwest of Shang City. Shangcheng Relics Site provides valuable objects for studying social life of Shang Dynasty and the formation and development of China's ancient cities.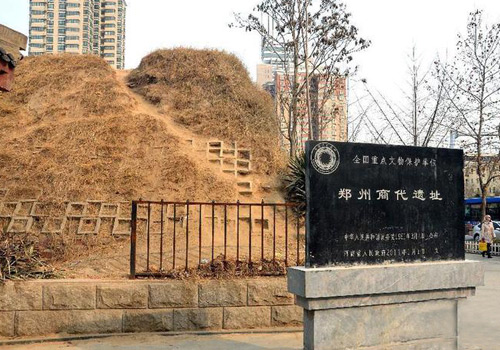 Experts hold different opinions about the more precise age of the city ruins. Some regard the city as the capital in the middle of Shang Dynasty; others insist that it was Bo, the capital city of early Shang Dynasty. Zhengzhou was hence elected as one of China's eight ancient capitals by China Ancient Capital Society.
Quick Questions
Our team is waiting for your questions. Please feel free to ask us any questions you might have about our China package tours, Chinese culture, or the sites available. We will gladly help you with any special needs you might have and all questions, like our trip designing is completely free of charge.