Zhangye

Zhangye in brief
Zhangye, also called Ganzhou, is situated at the middle of the Hexi Corridor in Gansu Province. It is an important stop to enter the Hexi Corridor from the ancient Silk Road and an essential economic, cultural and communication hub between Central China and the countries of West Asia and East Europe. Bordering Qilian Mountain in the south, Heli Mountain and Longshou Mountain in the north with Heihe River, unique sceneries blending deserts and oasis are formed. Snow mountain, plain, river and desert form a delight contrast, which is not only of the South China style, but rich in the flavor north of the Great Wall, thus the city is called "The Eden North of the Great Wall" and "Golden Zhangye". Zhangye possesses a history of more than 2000 years. As the excavated relics in the Heishui State within the city, people lived here by hunting early in prehistorical times. The transportation of Zhangye is quite convenient.

With different delicately-designed and gorgeous ancient buildings, Zhangye city owns lots of scenic spots and historical sites. The historic sites include Giant Buddha Temple, Xilai Temple, Tu Tower, Zhenyuan Building, Shanxi Guildhall, Granary of Ming Dynasty, Heishui State Site, Han Dynasty Tombs and Ancient Great Wall; the natural landscape is comprised of Ganquan Park, Desert Park, Heihe Villa, Dayekou Natural Scenic Area, etc; the historical sites such as the Wooden Tower Temple of Sui Dynasty, Zhenyuan Building of Ming Dynasty and Heishui State Site are well known both at home and broad. The Giant Buddha Temple, especially, won its fame for its exquisite art of building and its bigness. It is 35 meters in length, the biggest indoor reclining Buddha in China and a national key cultural unit.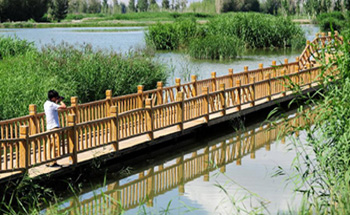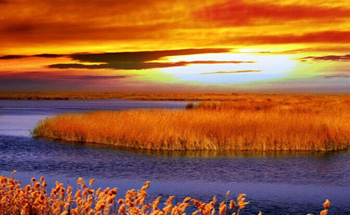 The main attractions in Zhangye include Zhangye Danxia National Geological Park, Zhangye Heihe National Wetland Park, Mati Temple, Giant Buddha Temple, Wooden Tower Temple, Shandan Military Horse-breeding Farm, Ganquan Park, Hexi College, Zhenyuan Building, Kangkongsi Hunting Ground, Longshou Mountain, Daoxiang Temple, Ganzhou Ancient Tower, Zhuge Building, Heishui State Site and Han Dynasty Tombs, Minqin Guildhall, etc. As the oldest horse-breeding farm in the world and the largest in Asia, Shandan Military Horse-breeding Farm is located in the Damaying Pasture of Qilian Mountain area, 55 kilometers south of Shandan County. Shandan Military Horse-breeding Farm is flat with lush water and weed, an ideal place for breeding horses. It was a horse-breeding place as early as more than 3000 years ago. Shandan Horse is well built, strong and adaptable. So far, there have been more than 10,000 horses of this kind in the farm. You can rent a horse for riding, go camping, watch horse racing and enjoy the beautiful landscapes here.
The local snacks of Zhangye are famous as well, such as Noodles with Ingredients, Niangpizi, Yu'er Rice Noodle, Beancurd Jelly, Yoghurt, Steamed Pork, Grape Wine, etc.