Kangle Grassland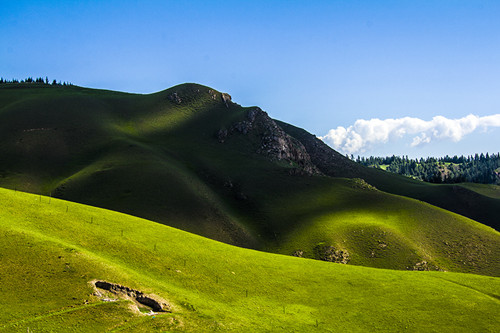 More Photos
Chinese name: 康乐草原(Kang Le Cao Yuan)
Location: Kangle Grassland is located in Sunan Yugur Autonomous County of Northwest China's Gansu Province
Opening time: 7:00--18:00
Best time for visit: all year around
How to get there: Tourists can take car from Zhangye to Kangle Grassland, the distance is about 60 kilometers
Brief Introduction to the Attraction
Kangle Grassland got its name because of a temple called Kanglong standing on its territory. The whole area of the grassland occupies about 180 thousand hectares. On this beautiful land there are many attractive scenic spot, like Danxia Geologic Scenic Area, Machangtan Grassland, Kanglong Temple, Exploration Area of Snow Mountains, Shiwo Historic Site.
Besides the mild and comfortable weather, the local tourism benefit greatly from the convenient transportation constructed here. Tourists can make a round trip between Zhangye and Kangle Grassland in just one day. By the way, Kangle Grassland is close to the Zhangye Danxia National Geologic Park, just 12.6 kilometers.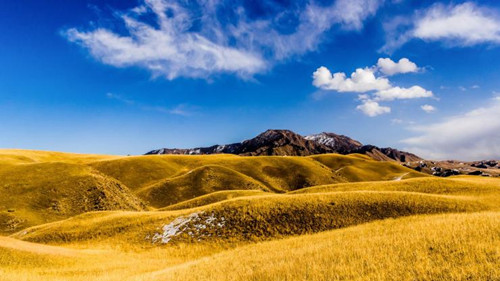 Machangtan Grassland is 60km away from Zhangye city. With the verdant mountains rolling up and down, dense forest towering into the sky and flourishing grass and fragrant flowers thriving everywhere, Jiupaisong is the highlight in this grassland. Jiupaisong gets its name because of 9 lines of pine trees growing up orderly one by one here. In the spring and summer, the vast grassland looks like a green carpet extending to the horizontal sky, and forests sound like sea waves. In fall, the green forest and golden grassland create a stunning scene of natural beauty; In winter, white snow covers the mountains and grasslands, that is another amazing view. Especially In July, a grand pageant will be held here, Herdsmen dress in colorful costumes celebrating their festival.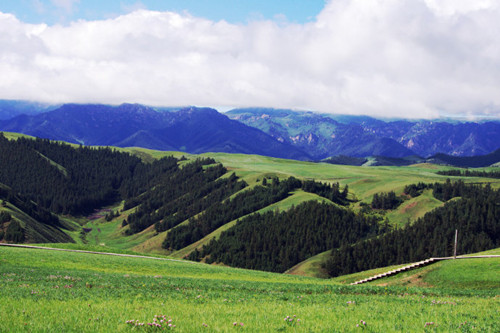 Kanglong Temple was constructed in the Emperor Kangxi period of Qing dynasty(1644-1911) and has the history more than 300 years. It is located at Dacaotan Village in the Sunan County. Every year in Lunar Calendar, the 14th day of the First Month and the 4th day of the Sixth Month, 25th day of the twelfth Month, here will hold grand Buddhism activities. Every 15th day of each lunar month, the temple will hold small Buddhism activities to bless the Buddhism believers. The surrounding scenery around the temple is very beautiful and peaceful with a clean stream flows sinuously among the mountains, forests and grasslands.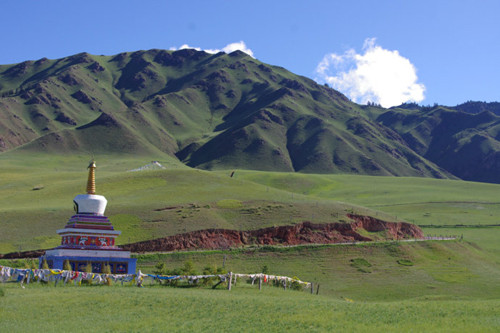 At the east part of Kangle Grassland, there is a green stone mountain called Shiwo. Here is a Red History Site because Chinese Red Army had once fought hardly at here with their enemy. On the top of the Shiwo Mountain there is memory monument erected there.
Quick Questions
Our team is waiting for you questions. Please feel free to ask us any questions you might have about our China package tours, Chinese culture, or the sites available. We will gladly help you with any special needs you might have and all questions, like our trip designing is completely free of charge.