Yuli in brief
Yuli County, or Lopnur County, located in the center of Xinjiang Uygur Autonomous Region, is under the administration of the Bayingolin Mongol Autonomous Prefecture. Covering 60,000 square kilometers, Yuli is divided into 9 towns and has a population of 112,400, of which 56% are Uyghurs. Some 50 kilometers to downtown Korla and seated in the northeast of Tarim Basin with Tarim River flowing through, the terrain of Yuli leans to the southeast with mountain front alluvial Gobi plain in the north, Tarim River and Kongqi River alluvial plain in the middle and Tarim Basin and part of Taklimakan Desert in the south. With an average altitude of 2000 meters, Yuli falls within warm temperate continental arid climate with dry air, sufficient sunlight and large temperature difference between day and night. The dominant industry is agriculture, and a coordination of farming and animal husbandry.
History of Yuli - the location of ancient Quli Kingdom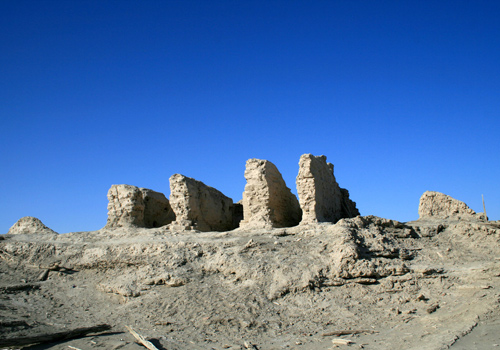 Yuli was called Lopnor (literally means peacock or cobbler in Uyghur language) in ancient times. It was named after Lop Nor, a saline lake in the east of Tarim Basin; it was the location of Quli Kingdom, which is one of the 36 kingdoms of ancient western regions coexisting with Han Dynasty (202B.C.-220A.D.). The thousands-old county once had a splendid culture and was subordinated to Central Plain since Tang Dynasty (618-907). Renamed as Xinping in Qing Dynasty (1644-1911), the name of Yuli was settled in 1914 after one of the 36 kingdoms of ancient western region.
Yuli Nowadays - a county with booming industries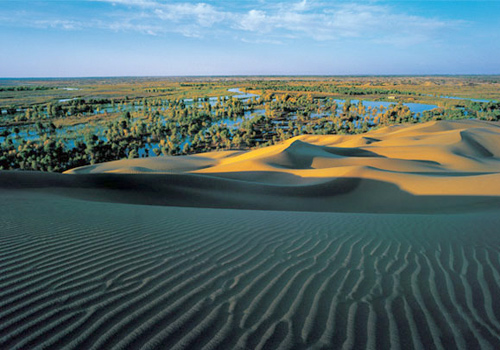 With agriculture being the leading industry, Yuli County has four pillar industries, namely, grain, cotton, flesh and fruit. It is titled as "the national base of high quality ginned cotton", produces excellent cotton yarn and textile which even have a share in overseas market, like in USA and Japan. Its distinguished agricultural and sideline products include liquorice, Apocynum venetum, edible oil, vermiculite, etc, and the brand of Kelier (for both tea leaves of Apocynum venetum and textile) has became world known. Furthermore, Yuli is abundant in earth-surface resources, such as water and soil, light, heat, flora and fauna, and so on. As for tourism, Lopnor Village should be addressed. As the largest village in west China, Lopnur Village is inhabited by Lopnor People, which is one of the most ancient groups lived in Xinjiang. As a part of the Qiongkule Pasture, the village is just a Shangri-la as well as the junction of the China's largest desert (Taklimakan Desert), the longest continental river (Tarim River), the largest green belts and the throat of the ancient Silk Road.