Silver Cave / Yinzi Cave

More Photos
Covering an area of 1,000,050 square meters, the Silver Cave Scenic Area in Lipu County is 85 km away from the downtown Guilin and 3 km away from Yangshuo County. It is the biggest cave in Guilin as well as a 4-star national scenic spot.
Being of typical Karst landform, the Silver Cave runs through 12 peaks and collects diverse stalactites that formed in different geologic ages. It is surprising that the stalactites inside the cave are spotlessly white and just look like glittering water pouring down from the Milky Way, so it is named Silver Cave. Among dozens of sight spots inside the cave, the Waterfall of Snow Mountain, the Music Screen and the Yaochi Fairyland are appraised as "Three Nonsuches"; and the Budda Sakyamuni Discussing Buddhist Sutras, the Universal Pearl Umbrella and the Sole Pillar Holding Up the Sky are considered to be "Three Jewels". The secret working of the nature world is perfectly revealed there and brings it the fame of World Cave Wonder.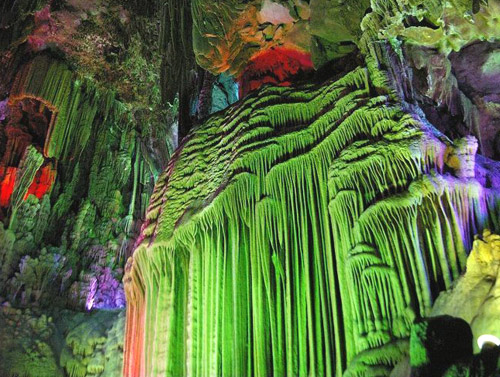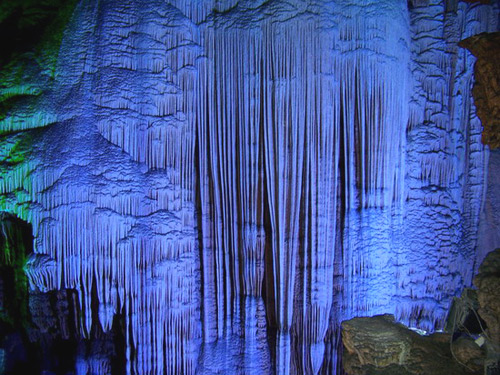 The main cave stretches for more than 10 km and inside the cave there are two layers, including the land part and the water part that is a crystal-clear subterranean river on which it is allowed to take a boat trip.
Apart from the cave itself, the Silver Cave Scenic Area is a complex of natural sights and human culture, so not only caves, mountains and trees and but also fishing in a boat on the lake and rock climbing can be available there. Meanwhile, Chinese Chestnut Festival, Lipu Taro Gourmet Festival, Bicycle Rally racing, Extreme Sports Climbing and some other activities make the area more attractive.
Quick Questions
Our team is waiting for your questions. Please feel free to ask us any questions you might have about our China package tours, Chinese culture, or the sites available. We will gladly help you with any special needs you might have and all questions, like our trip designing is completely free of charge.