Xishuangbanna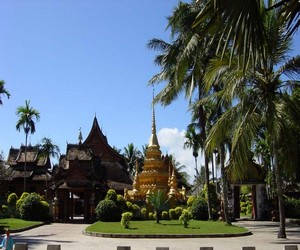 Xishuangbanna in brief
Located in the southernmost part of China, Xishuangbanna is a Dai autonomous prefecture of the Yunnan Province which can be compared in many aspects to a mini-Thailand. Originally called "Sip song pan na", a name sounding much more Thai than Chinese, this literally "Twelve thousand rice fields" is unique for its fertile earth, tropical vegetation and amazing biodiversity. Place of the Dai minority who represents more than a half of the population (297,000), Xishuangbanna is definitely a famous tourist destination especially renowned among China domestic tourists. Some similar Thailand inspired attractions and festivities can be seen there, such as rocket festivals, boat races and the "Water-Sprinkling Festival" equivalent to "Songkran Festival" in Thailand and falling on the same dates (from April 13 to 15). Like in Thailand and Burma, the place let travelers discover saffron-robbed monks of Theravada Buddhist faith wandering in the streets, but also countless Burma-Thai style pagodas and impressive food: a wonderful journey to an unsuspected part of China!
History of Xishuangbanna – A tropical utopia home to the Dai ethnic minority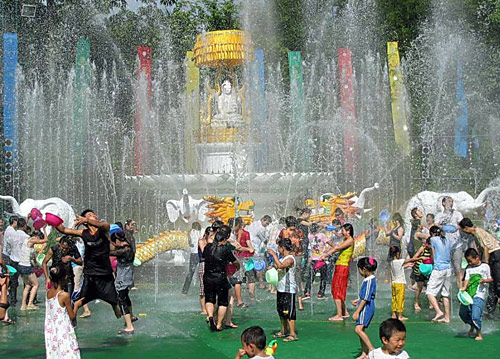 The Dai history of Xishuangbanna's region is said to trace back from some thousands of years ago when hunters chased a golden deer arrived by chance in the territory. According to this minority, the region was anciently known as "Mengbanaxi" meaning a "miraculous and nice utopia" and the place of 13 different ethnic minorities among which the Dai, Hani, Yao, Bulang and the last one Jino ethnic minority is specific and not seen anywhere else. This is only in 1570 during the Ming Dynasty that Xishuangbanna got its name while ruled by the Dao Family (刀氏). Since ancient times, Xishuangbanna is recognized as a remote place where few people attempted to adventure themselves. But the most important fact about this Dai autonomous region's history is its legendary farming of Asian Elephants and the practice of tattooing, some elements still very important in building Xishuangbanna's fame in all mainland China. Historically, chiefs of the region always submitted their communities to the rules of the dynasties for the good fulfillment of everyone. This is only in 1950 then that Beijing's Government took the control and implemented the reformation of this Yunnan's southernmost region. Still, the Dai language and the Chinese Putonghua are commonly used in the region for official transactions.
Xishuangbanna nowadays – A Thailand looking like destination where the last few Asian elephants live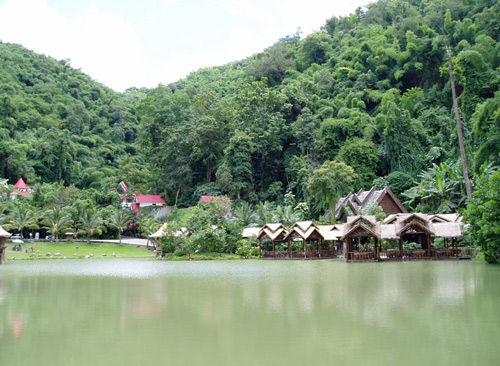 Xishuangbanna is today considered as one of China's national scenic resorts. Home to many unique species of animals and plants, this is now a preserved region especially for the tropical rain forest, still daily used by some minorities. The region flourishes with cultural and historical resources rarely seen anywhere else, this for the pleasure of travelers passing by in the Province. While traveling to Xishuangbanna, you will have also the chance to stand in the place where the last few Asian Elephants in China live: a really worth visiting experience transporting you in the so-called "land that rides on the back of elephants", a journey to another wonderful side of China. Xishuangbanna is also the occasion to enjoy the tropical fruits and local minority arts and dishes flourishing there: Dai handmade silk brocade, Pu'er Tea (growing in the six famous surrounding tea mountains)... Visiting the Yunnan Province is such a great experience that you will never forget the days passed in here. The national scenic resort of Xishuangbanna has many attractions to be discovered: tropical botanical gardens, pagodas of Thai and Burman inspiration, Dai people's village... Yunnan's southernmost area has so much to offer to you!