Xishuangbanna Transportation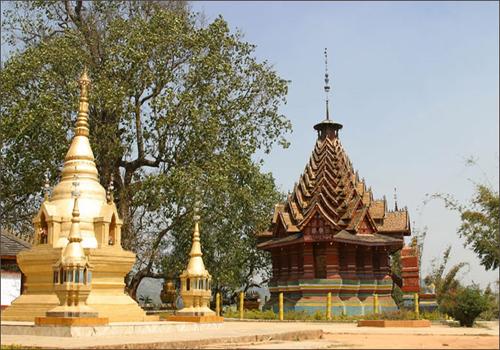 Jinghong is the government station of Xishuangbanna Dai Autonomous Prefecture (Xishuangbanna for short). Transport in Xishuangbanna is very convenient since there are a number of regular flights and buses from Kunming to Jinghong everyday.
By air
Gasa International Airport, 5 km away from Jinghong, is the second largest airport in Yunnan Province. There are direct flights to Jinghong from Kunming, Lijiang, Dali, Chengdu, Chongqing, Shanghai, Tianjin and direct flights to Bangkok of Thailand.
At least two flights fly to Kunming back and forth, even 6-10 flights in busy season, with a distance of 520 km taking about 50 minutes. You can take the bus No.1 to after going out of the airport and walking for 500 meters. Otherwise, take a taxi at the airport.
By train
Kunming-Mohan Railway, which will have an intermediate stop in Jinghong, will be completed in 2020. By then, visitors will be able to enjoy the sights along the railway by train. Frontier trade will be flourishing since Mohan is a national port near Laos.
By bus
There are more than 20 buses running from Kunming to Jinghong everyday, taking about more than 16 hours by sleeper bus, only taking 8-10 hours by high-speed bus owing to the newly-built highway. It is much more convenient for visitors to buy bus ticket at the Kunming Long-Distance Bus Station, which is near the Nanyao Railway Station at the south end of Beijing Road. Though tourist attractions are scattered in different directions of Xishuangbanna, there is no need to worry about how to get there since they are many buses to different counties and towns everyday. Tourist can take a bus at Jinghong Bus Station (No.23 on Jinghong Beilu) and Banna Passenger Transportation Service Station (No.5 on Minzu Beilu). Be sure to identify your bus number to avoid taking a wrong bus.
There are three artery highways in Xishuangbanna, the 213 National Road between Lanzhou City of Gansu Province to Mohan Port of Yunnan Province and 214 National Road between Xining City of Qinghai Province and Jinghong and 8511 Highway between Kunming and Jinghong.
By bicycle
It's also a popular way to ride a bike for sightseeing on the downtown of Jinghong, a small city. Tourist can hire a bicycle in hotels or other places paying a deposit of CNY 200.
By ship
Jinghong Port is a national port along the golden waterway of Lancang River (in China) - Mekong River (in Laos). There are many merchant ships sailing to Laos, Thailand and Burma. Tourist can take the bus No.2 to Jinghong Port.