Xining Transportation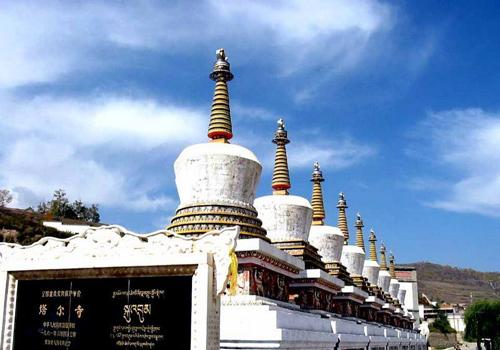 By air


Xining Caojiabao Airport is located 29 km east of downtown Xining, Qinghai Province. The airport has launched flights to Beijing (daily), Xi'an (daily), Shanghai, Chengdu, Golmud, Guangzhou, Kunming, Shenzhen, Urumqi and other big cities.


The CAAC (Civil Aviation Administration of China, Zhongguo Minhang) shuttle bus takes 30 minutes and charges CNY21 to the CAAC Ticket Office, on No.34 Bayi Xilu in Xining. A taxi into the town costs around CNY80.


By train


Xining is where the Lanzhou-Xining Railway and Qinghai-Tibet Railway meet. Consequently, there are direct trains to Lanzhou, Lhasa, Golmud, Beijing, Shanghai, Xi'an, Qingdao and other places. In addition, there are trains to cities within Qinghai Province including Datong, Qaidam and Chaka.


Xining Railway Station is located on the Qilian Road, next to Xining Long-distance Bus Station. Most trains heading for Lhasa will take a stop in Xining. All of them departing from Xining after 4pm and take about 24 hours to Lhasa.


By long-distance bus


Xining Long-distance Bus Station (No 1 Jianguo Road) near the train station is the main bus station of Xining. It serves all nearby destinations except Kumbum Monastery (Ta'er Monastery). Foreigners may not be allowed on the buses to Lhasa (16:30, CNY399, 32 hours). There are two buses daily running to Golmud at 17:00 and 18:00 (CNY153, 15 hours).


The bus station on Xinning Road has regular buses to places including Kumbum Monastery, Ledu County, Huangyuan County. The Xiaoqiao Bus Station on No 1 Jianbei Road in the northwest of Xining has buses to Huangzhong County and Datong Town.


City transportation


---Public bus


Most public buses charges CNY1. The most useful bus route should be Bus No 1 which runs from the railway station to Da Shizi along Dongguan Dajie and West Gate (Xi Damen).


---Taxi


Taxi flagfall is CNY6 within the first 3 km.