The Southern Great Wall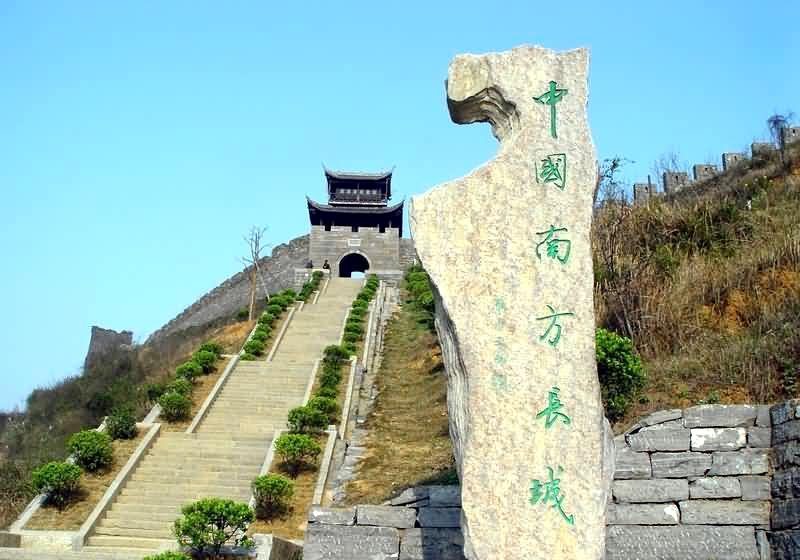 More Photos

As a famous world heritage and a typical architecture of China, great wall was believed to be a defence line for Central China to resist the nomadic tribes from Northern China for long, However, exception was found in southern China in Fenghuang, Hunan Province. Known as the Southern Great Wall, this section of great wall was built in Ming dynasty around the Wanli era, with the purpose to guard against the revolt of Miao Ethnic Group, thus the great wall is also called Miao Great Wall. The scale of the Southern Great Wall is smaller than that in North China and has been repaired in recent years.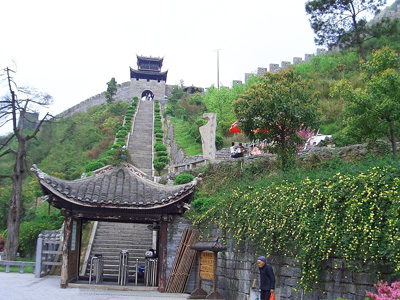 The Southern Great Wall of China starts from Tingziguan of Tongren and ends at the Xiqueying in Jishou, with a total length of 190 kilometers. It is a huge ancient building in Chinese history, called the 10 thousand wall on Miao border. Frontier juncture, military camp and check points are set every three to five kilometers to defense against the revolt of Miao People.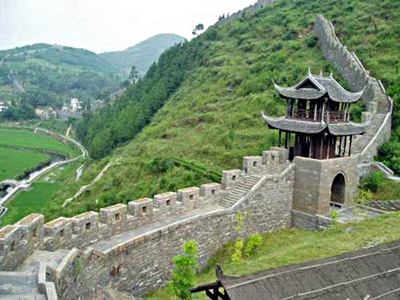 History
In Ming Dynasty, the Miao Ethnic Group was divided into two: Sheng Miao and Shu Miao. People of Sheng Miao did not obey the administration of the imperial court. Instead, they usually revolt because of the harsh duties and invasion of other nationalities. For the peace of the border, the imperial court in Ming dynasty built the great wall and forbidden the communication between Han nationality and Miao nationality. In Qing dynast the great wall was rebuilt after the destroy of Miao Ethnic Group.
The Southern Great Wall is one of the greatest project in Chinese history and most part of the great wall is inside the Fenghuang county.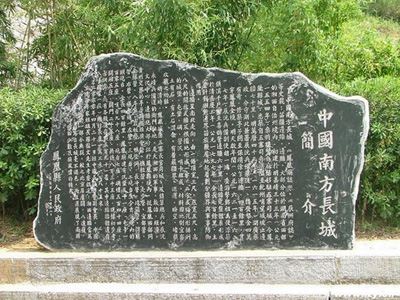 Scale
There are more than 1300 buildings to house troops and defence against the enemy. Mostly built on the steep ridge, the wall is 3 meters high, 2 meters wide at the bottom and 1 meter wide on the top. Perhaps it is because the southern minorities are not so powerful than the northern, the Southern Great Wall was not so magnificent as the great wall in north China.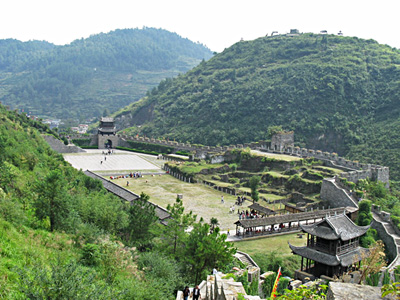 Quick Questions
Our team is waiting for your questions. Please feel free to ask us any questions you might have about our China package tours, Chinese culture, or the sites available. We will gladly help you with any special needs you might have and all questions, like our trip designing is completely free of charge.