Chengqi Building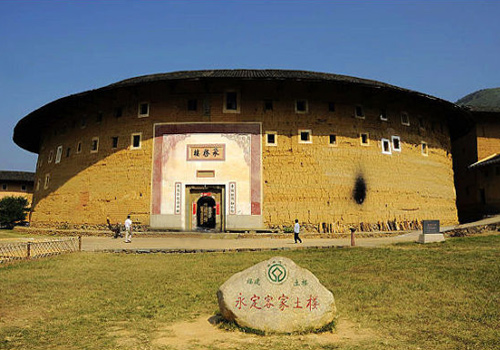 More Photos

Chengqi Building (Chinese:承启楼), or Chengqi Earthen Building is located in Gaobei Village, Yongding County, Fujian Province. It is a large-scale round earthen building with four concentric circular buildings. Covering an area of 5376.17 square meters, with the diameter of 73 meters and a circumference of 1915 meters, Chengqi Building is hailed as the King of Earthen Building with 400 rooms. This unique shaped building was first known by the world as a family castle when it was printed on the stamps of a Chinese Residence Series in 1986.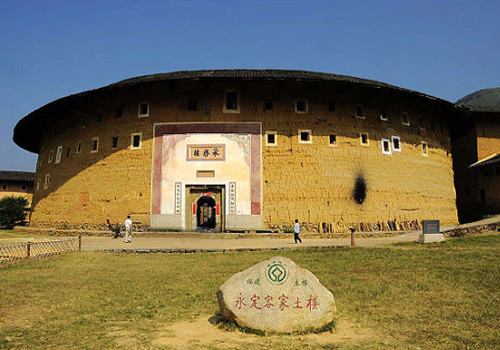 Chengqi Building was a huge project and built for nearly half a century by three generations of the Jiang Family from the late Ming Dynasty to early Qing Dynasty in 1709, and now has a history of more than 300 years. The outer building of the Chengqi Building is a 4-storey one in a height of 16.4 meters with 72 rooms in each floor; the second is a 2-storey building and each floor with 40 rooms; the third is a monolayer building with 32 rooms; and the fourth in the center is the ancestral hall of the family. There are 3 gates, 2 wells and 4 stairways in four directions in Chengqi Building. The first floor of the outer building served as kitchens, the second are storehouses, and each of these rooms has no windows but only with a very small louver in the inner wall. Chengqi Building housed 80 households more than 600 people in its prosperous days, and today still more than 400 people live in the building.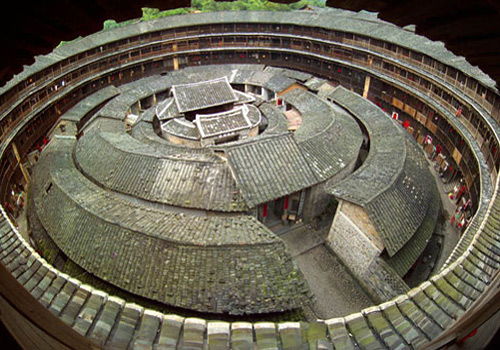 According to the couplet on the gate, Chengqi in Chinese means that the young generation should carry forward the ancestors' good virtue of industry and simplicity, and simultaneously work hard to learn more knowledge in kinds of fields. Dozens of plaques are reserved in Chengqi Building, which were presented by the chairman and other officials of the National Government. A most precious nanmu screen is also reserved in Chengqi Building; it was a 70th birthday gift for the second son of the founder given by senior officials of Qing Government in 1754. This exquisite screen is made up of 12 nanmu plates with a total area of 15 square meters engraved in three famous Chinese pictures, named Guoziyi Offering Felicitations, 24 Filial Piety and Four Seasons, and 187 figures in different identities on the screen vividly present a prosperous picture of birthday felicitations.
Quick Questions
Our team is waiting for your questions. Please feel free to ask us any questions you might have about our China package tours, Chinese culture, or the sites available. We will gladly help you with any special needs you might have and all questions, like our trip designing is completely free of charge.