Li Garden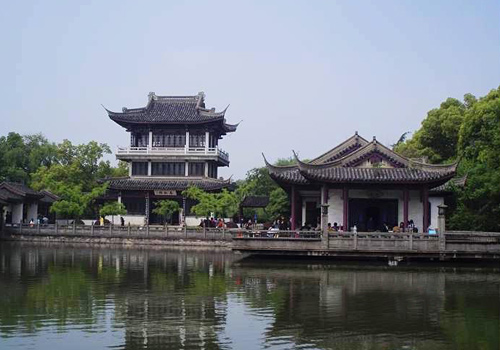 More Photos

Li Garden (Chinese:蠡园) lies on the western bank of Li Lake in Qingqi Village, 2.5 kilometers to the southwest of Wuxi City, Jiangsu Province. Li Garden was built in 1927, covering an area of 5.2 hectares including 2.2 hectares water area. The water surface of Li Lake is about 10 square kilometers, which is 1.7 times the size of Hangzhou West Lake. And a 300-meter-long Baojie Bridge, the longest bridge in Wuxi, divides the lake into two parts.
Legend and the Origin of Names of Li Lake and Li Garden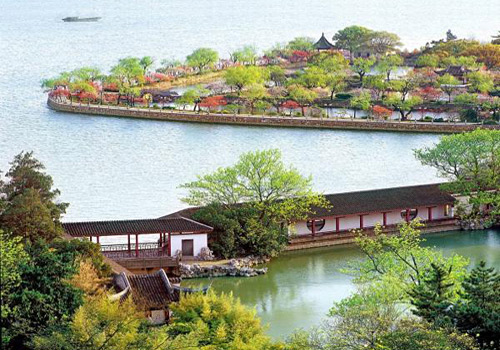 According to legend, the famous politician Fan Li in Yue state in Spring and Autumn period had assisted the king of Yue state and made great contributions to defeat Wu state. After the success, he and his lover Hsi shih (one of the Four Beauties in Ancient China) secluded in Qingqi Village leading a happy and peaceful life beside the lake. To memorize Fan Li and his beautiful love story, the lake was named after him, and the Li Garden was named after the lake.
What to see in Wuxi Li Garden?
Wuxi Li Garden can be divided into three parts: the middle part with rockeries, the western part with Long Beach and Four-season Pavilions and the eastern part with corridors and a pavilion.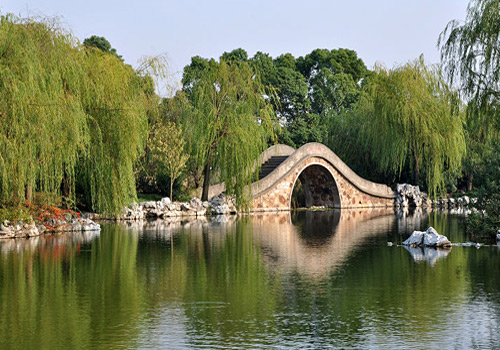 Four-season pavilions – They are the main spots in Li Garden, plum was planted beside Spring Pavilion, oleander beside Summer Pavilion, osmanthus beside Autumn Pavilion and wintersweet beside Winter Pavilion. Blossoming sweet-scented flowers can be enjoyed all the year around.
Long Beach – Planted with hundreds of willows and peaches, Long Beach is particularly beautiful in spring. A pavilion stands in the southwest of the beach is the preferable site for sightseeing for the whole lake and peaks in the opposite.
Thousand-step Corridor – With a length about 300 meters, this thousand-step corridor is a classical southern style with 89 windows in totally different design. It faces water on one side and a wall on the other side displaying calligraphy and inscriptions from famous litterateurs Su Shi and Mi Fu in Song Dynasty and calligrapher Wang Yangming in Ming Dynasty.
Sweet Osmanthus Trees – Tens of osmanthus trees give off strong fragrance in the autumn; green leaves and golden flowers make it a best place to appreciate the moon on the Mid-autumn Festival.
Rockeries – All the rockeries in Li Garden were built with stones from Li Lake. This large scale cloud-shaped rockery group is just significant as the one in Lion Grove in Suzhou City.
Quick Questions
Our team is waiting for your questions. Please feel free to ask us any questions you might have about our China package tours, Chinese culture, or the sites available. We will gladly help you with any special needs you might have and all questions, like our trip designing is completely free of charge.