Urumqi Weather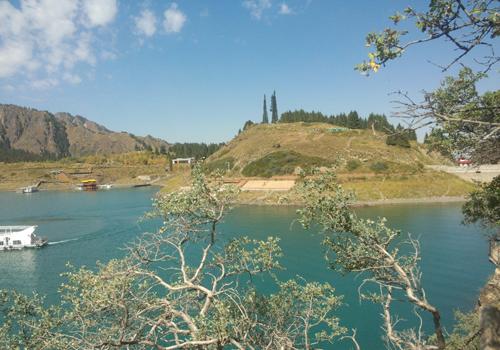 Being the city furthest from the sea in the world, Urumqi has a continental arid climate in temperate zone. Temperature is typically peak in July with the average temperature being 25.7℃ and lowest in January with average temperature being -15.2℃. Urumqi has short springtime and autumn, long summer and winter, and considerably temperature variation between day and night.


The best time to visit Urumqi is between August and September when the weather has been cooled off and fruits have matured. Scenery of Urumqi in autumn is at its best. Hospitable Kazakhs put up white yurts on the vast grassland near Heavenly Lake and provides tourists with milk tea, milk wine, and hand-hold mutton. Recommended scenic spots to go in autumn are Heavenly Lake, South Pasture, and Multicolored Bay.

Winter may be a good season for those who desire for skiing despite it is the tourist off season. The Shuixigou Ski Field is the paradise of skiers.


Bear in mind that you should bring warm clothing such as coat, sweat when you go there in May, June, September and October due to big temperature difference between day and night , and down jacket from November through April next year.