Turpan Transportation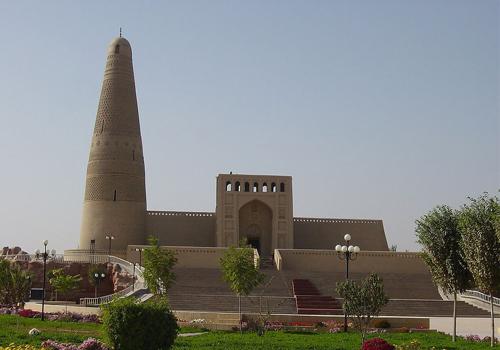 By Air
There is no civil airport in Turpan, but the military airfield in Shanshan County, a county within Turpan Prefecture, opens passenger lines to Dunhuang City in tourism high season. However, most travelers choose flights to Urumqi first, and then transfer to Turpan by bus because the expressway distance is only 230 kilometers and 2-hour driving.
By Train
Turpan Train Station is located in Daheyan Town, 50 kilometers to downtown Turpan. It is the stop for both railway lines of Lanzhou-Urumqi and South Xijiang Line (from Turpan to the westernmost city of Kashgar). Travelers can get to the station by taxi or middle buses, and it takes only 2.5 hours to get to Urumqi by train.
By Bus
With a quite developed highway communication, Turpan is just seated on the vital communication lines of both South and North Xinjiang; it is the junction of No.312 national highway (Lanzhou-Urumqi) and No.314 national highway (South Xinjiang). As most tourist sites are within 40 kilometers of downtown Turpan except Emin Minaret, it is quite convenient to get to any places of interests by tourist bus.
City transportation
Public buses- there are 8 bus lines run through Turpan City, and each only cost CNY1 per person each time.
Taxi- CNY5 can reach any corner of the urban district in Turpan, and generally, CNY300-400 can charter a vehicle for one day (for 8 working hours) to suburb attractions.