Quietness Garden

More Photos

Location: No.70, Anshan Road, Heping District of Tianjin
Opening time: 08:30 – 12:00, 13:30 – 16:30 (opened from Tuesday to Sunday on ordinary days); 08:30 – 16:30 (on national legal holidays but closed during the Spring Festival). Please note that tickets are NOT available 30 minutes prior to the closed time.
Ticket: CYN 20 (free for elders above 70 years old and children below 1.2 meters, but the children should be accompanied by adults, who need to buy tickets; elders above 60 and school students with valid ID card and student's identity card can enjoy a discount of half price)
How to get there: take buses No. 3, 50, 600, 606, 631, 632, 643, 657, 673, 840, 850, 851, 865, 867, 870, 906, K50 or metro line No.1 and get off at the stop of An Shan Dao Zhan (鞍山道站)
Special service: The Quietness Garden can undertake the organization of various business meetings, cultural exhibitions, press conferences, media propagandas, artistic design and overall design of exhibitions. The service of venue and equipment leasing is available in the garden as well.
History of Quietness Garden
Constructed in 1921, the Quietness Garden (静园 Jing Yuan) was primitively the residence of Lu Zongyu (1876-1941), a senator of the Republic of China (1912-1949) and an ambassador to Japan. Being expelled from the Forbidden City in 1925 by the warlord Feng Yuxiang (1882-1948), Puyi (1906-1967), the last emperor of Qing Dynasty and in Chinese history, moved to Zhang Garden (张园 Zhang Garden) in Tianjin and subsequently migrated to "Heaven Garden" with his queen and a beloved concubine two years later, where he conspired the restoration of the Qing Dynasty with his ministers and changed the name of the garden into "Quietness Garden", making as if he lived a peaceful life there and paid no attention to politics any more. The last emperor had spent only four years in the garden, but it was still seen as a mysterious place after his leaving.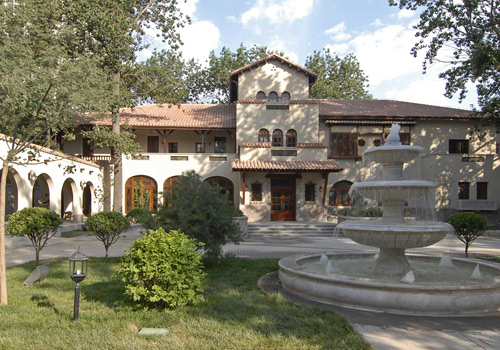 With the passing of time and the transition of history, he Quietness Garden was changed hands from one to another within over 80 years. By the beginning of the 21st century, the garden that was once the residence of the last Chinese emperor became a warren where 45 families lived, which caused some destruction to it more or less and once was listed as a dilapidated building.
In August of 2005, the garden was confirmed as a historic site under special production by the Municipal Government of Tianjin, and a huge repairing project was undertaken in August of 2006. One year later, the renovation was finished and the garden was officially opened to the public as a tourist site.
Layout of Quietness Garden
The Quietness Garden occupies a floor area of 3360 square meters with an arrangement of "three rings circling the moon", namely, the forecourt, the backyard and the west courtyard. Today inside lines of forecourt, poplars, locust trees, syringas, Chinese wisterias, grapevines and other plants add vigorousness to this old historical site; the lotus pond and kiosks have been repaired to dot the garden as well. Reception office, kitchen, garage, and tennis court located in northeast renovated to be their original appearance show tourists what a daily life the previous householder might live during his frustrated days. A veranda has been repaired to separate the backyard from the forecourt.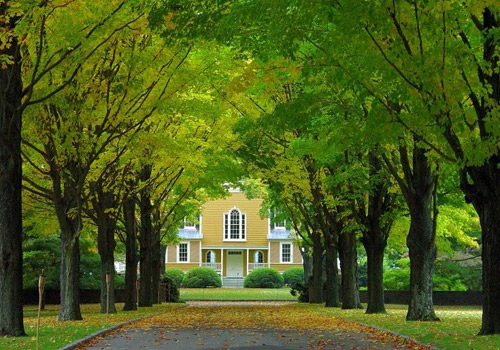 Featuring Spanish and Japanese styles with post and panel structure, the main buildings in Quietness Garden is equipped with big rooms, lighting windows and protruding balconies. The first floor is equipped with a diet arrangement room, a bar, a large dining room, meeting room and reception room; on the second floor there are living room, reading room and bedrooms, with chair rails, closets, curio and book shelves collocated in every main room.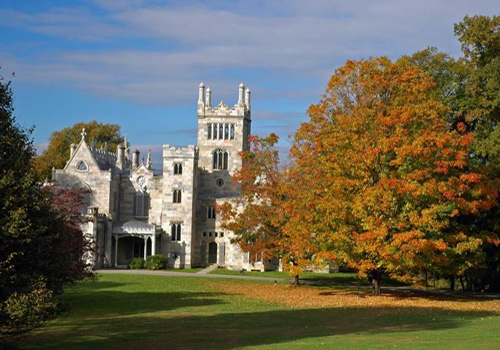 The inner arrangement and decoration of the buildings inside Quietness Garden are in Japanese style, for example, sliding doors are set up in the room. The exhibits are displayed in accordance with the initial layout, with imitated room furniture and ornaments being the main exhibiting ones and objects relevant with Puyi and the garden such as photos being assistant ones, revealing an over look of Puyi's daily life and politics activities in Tianjin.
Quick Questions
Our team is waiting for you questions. Please feel free to ask us any questions you might have about our China package tours, Chinese culture, or the sites available. We will gladly help you with any special needs you might have and all questions, like our trip designing is completely free of charge.