Panshan Mountain Scenic Spot

More Photos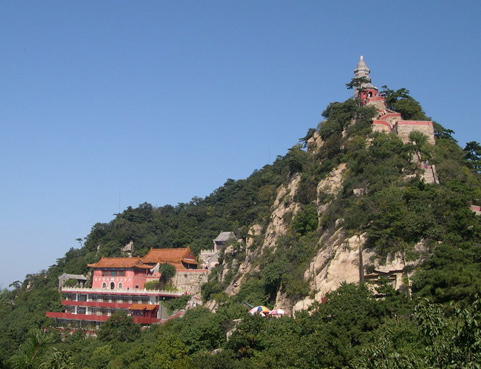 Panshan Mountain is located in Tianjin's Ji County and is known as one of the most amazing tourists destinations in Tianjin, particularly well-renown are the "Five Peaks" and "Eight Stones" as well as the "San Pan" which are the mountain peaks located within the scenic park.
The fantastic peaks and breathtaking scenery bought the emperors of Ming and Qing Dynasties to Pan Shan. The famous Emperor Qianlong of Qing Dynasty used to tour the spot for over thirty times and remarked: "the beauty of these mountains makes the Yangtze superfluous", the emperor even went so far as to build a palace in this region, unfortunately the palace was later burnt down during a war.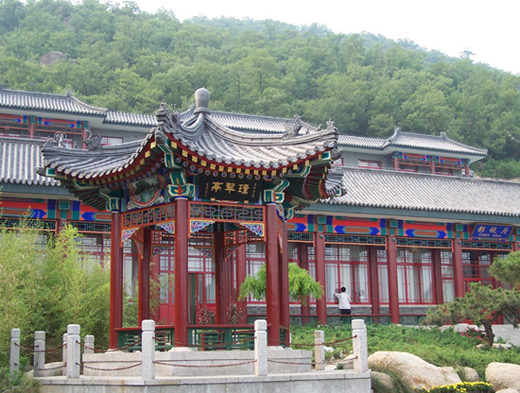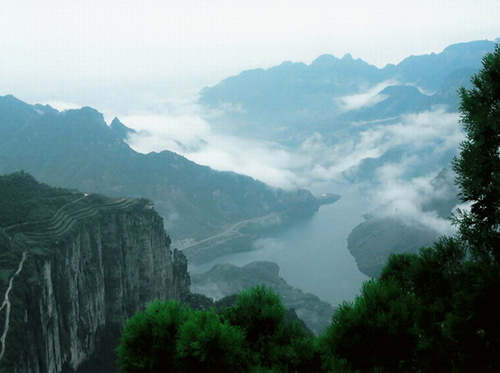 Five Peaks: As one of the highlight of the region and corresponding to the Wutai Mountain in Shanxi Province, the Five Peaks are known as the "five eastern terraces", including the Hanging Moon Peak, the Purple Crest Peak, Zi Lai Peak, Jiu Hua Peak, and the Brandishing Sword Peak. The main peak is the Hanging Moon, which reaches a height of 864 meters above sea-level with an octagonal tower built in Tang dynasty standing on the top.
Eight Stones: The eight stones include the Hanging Stone, the Shaking Stone, the Courtyard Stone, the General Stone, the Sundried Stone, the Armor Stone, to clamp the wood and stone, the Frog Stone, the Python Stone. The Shaking Stone is curiously peach-shaped and it is interesting that it is said that the stone would shake if it is touched.
San Pan (literally translates The Three Plates) : loosely referring to the three types of scenery; mountains, stones and water scenery.
Getting there
From Tianjin Hebei Bus Station, there are buses to Ji County every 15 minutes starting from 06:00 to 19:00; once arriving in Ji County, there are shuttle buses available to Pan Shan Mountain Scenic Area.
From Beijing Sihui Bus Station, there are buses to Ji County; getting off the bus at Nanlou (South Building) in the county town of Ji County, then taking a taxi to Panshan Mouantain Scenic Area.
Quick Questions
Our team is waiting for your questions. Please feel free to ask us any questions you might have about our China package tours, Chinese culture, or the sites available. We will gladly help you with any special needs you might have and all questions, like our trip designing is completely free of charge.