Great Mosque

More Photos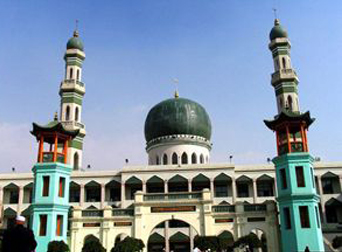 The Great Mosque is located in the northwest of Tianjin's Hongqiao District and was built is 1644, only to be re-constructed later in 1801. It is the most significant and grand example of Islamic architecture in Tianjin. The temple is large in scale, with over 1000 meters floor space it is designed to hold up to a thousand people at one time, the cultural center attached to the Mosque is the center for Islamic activities in Tianjin.
The exterior of the temple is incredibly decorated with large wooden plaques with the writings in both Chinese and Arabic by noted Chinese scholars and prophets. Inside the temple is a half-sized version of the Koran which is one of the most treasured Islamic texts kept within China.
Quick Questions
Our team is waiting for you questions. Please feel free to ask us any questions you might have about our China package tours, Chinese culture, or the sites available. We will gladly help you with any special needs you might have and all questions, like our trip designing is completely free of charge.