Dule Temple / Temple of Solitary Joy

More Photos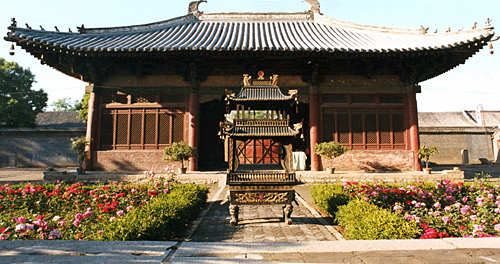 Dule Temple located on the West Street of the Ji County of Tianjin City, built in the Tang Dynasty and dedicated to the Goddess of Mercy, was had more than 1000 remaining years of life histories, is one of China's most ancient wood constructions.
Inside the temple the 23-meter-high Temple of Goddess of Mercy represents the highest double-story wooden temple in China and also it's oldest. The statue of the Goddess of Mercy that adorns the temple is 16 meters high with ten small head portraits, making it one of the largest and most spectacular color clay sculptures in China. All the walls of the temple are intricately detailed with murals depicting important Buddhist icons, entering this temple really is an overwhelming sensation with a kaleidoscope of color and art as well as a window of learning about Buddhism.

Getting there
Buses from Tianjin to Dule temple in Ji County leave from the Hebei Bus Station (located on Jianchang Road) every 10 minutes; the journey takes around 2-2.5 hours. Buses to Ji County also depart from Beijing Sihui Bus Station. Upon arriving in Ji County, it is a 15 minute walk to the drum-tower and the Dule Temple.
Quick Questions
Our team is waiting for you questions. Please feel free to ask us any questions you might have about our China package tours, Chinese culture, or the sites available. We will gladly help you with any special needs you might have and all questions, like our trip designing is completely free of charge.