Ancient Culture Street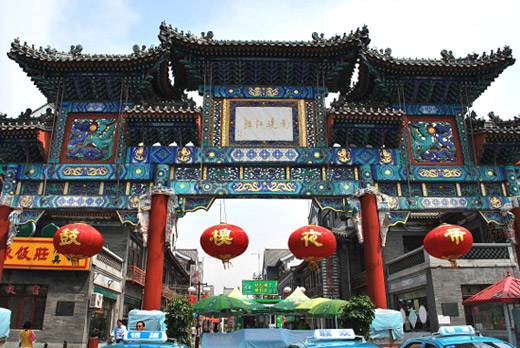 More Photos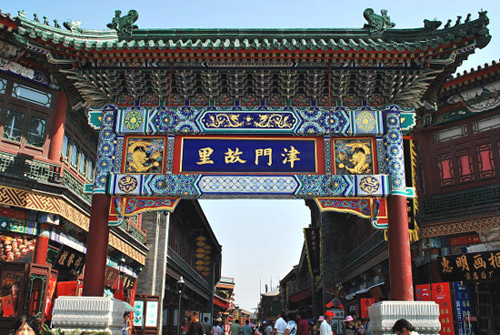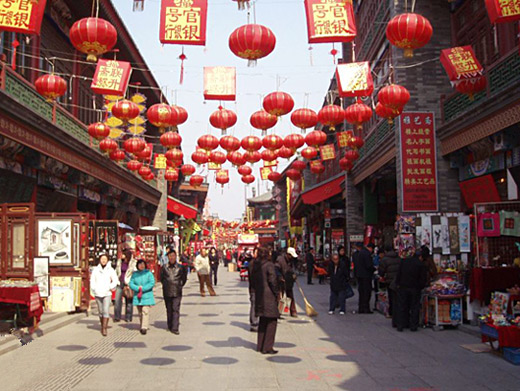 Ancient Culture Street is located in Gong Nan Street and Gong Bei Street, outside the eastern gate of the Nankai District of Tianjin. The entire street stretches over 580 meters and is one of Tianjin's major ten tourist destinations. The street was originally constructed in the Qing Dynasty style: large portions of original architecture, one of the cultural highlights of the street are two original archways which engravings remaining from ancient time, the hundreds of small shops and food-stalls are all constructed in original Qing Dynasty style, all shop-fronts are decorated with colorful pottery designs, these designs tell simple stories from the Qing Dynasty as well as drawing upon the local environment many designs include birds, flowers and images of the coast.
The street is not only rich in ancient Qing architecture but also in handcrafts and unique artifacts almost all the arts and crafts found on this street have been handmade by locals. The street itself is like a work of art itself, all the shop-fronts are built with deep blue bricks with sloping orange roofs creating a striking contrast that looks especially stunning on a clear summer's day.
This ancient cultural street is on the itinerary of every domestic and foreign tourist who visits Tianjin. Much like Beijing's fames Silk Street Tianjin's Ancient Cultural Street offers tourists a fun day out while introducing the unique and spectacular Qing Dynasty to those who were previously unfamiliar with it.
Quick Questions
Our team is waiting for your questions. Please feel free to ask us any questions you might have about our China package tours, Chinese culture, or the sites available. We will gladly help you with any special needs you might have and all questions, like our trip designing is completely free of charge.