Taiyuan

Taiyuan in brief
Taiyuan, also known as Bingzhou, is the provincial capital of Shanxi province. In the meanwhile, it is the hub of politics, economy, culture of the province, bordering Fen River and surrounded by mountains. As one of the largest and most dominant cities in North China and one of the twenty-two super cities, it is on the junction of the three economical zones of China, playing the vital role of connecting the east and west, south and north in the course of opening up and economic development. Covering an area of 6988 sq. km, the city is divided into six districts, three counties, and one county-level city, where there are more than four million people in total. Since ancient times, Taiyuan has enjoyed the good reputation as "Splendid Taiyuan City". Not only is it a place of vital importance in terms of military and culture, but also it is a world-famous metropolis of Shanxi merchants, as well as one of the most important bases of heavy industry and energy.
History of Taiyuan – an Ancient City of Rich History and Culture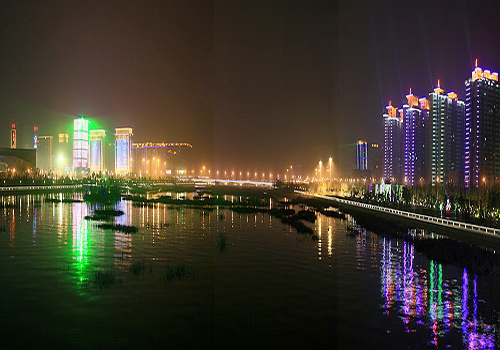 Taiyuan, an ancient city is renowned for its long history of more than 2500 years, splendid culture and rich resources, all of which makes it by no means inferior to any other ancient capitals such as Beijing, Xi'an, Hangzhou, Luoyang, and Kaifeng. Dating back to the ancient times, Taiyuan used to be the homeland of Emperor Yao, a legendary Chinese ruler. By the end of Sui Dynasty (581-618), Jinyang, the then name of Taiyuan saw a massive revolt mounted by Li Yuan and Li Shimin. Then a new country was established, which was later known as the Tang Dynasty (618-907), a prosperous period of the Chinese history. So to some degree, the birthplace of the culture of Tang Dynasty should be Taiyuan. As a matter of fact, in the course of the 2500 years, Taiyuan was the famous town of Warring States (476-453 B.C), an overlord department of the Northern Dynasties (386-581), and one of the nine key positions of frontier defense.
Taiyuan nowadays – Modern Industrial City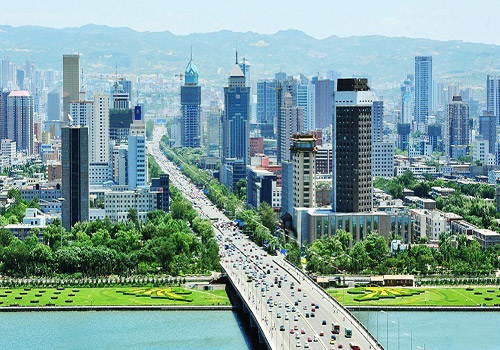 Up to now, Taiyuan has become a modern industrial city with a focus on metallurgical industry, machinery, chemical industry and coal industry, supported by light textile, electronics, food industry, pharmaceutical industry, power sector and building materials industry. As the project of making airship conducted by Beijing has been undertaken, it will become the biggest airship-making city around China in the near future. In effect, Taiyuan has also been given UN Habitat Scroll of Honor Award by virtue of Fen River Park and West Water System of Taiyuan City. At present, water supply, gas supply, heat supply, power supply, sewage treatment and garbage disposal are increasingly well dealt with by the government. In 2010 it was awarded National Garden City. Aimed at the formation of industrial cluster of fist-class equipment manufacturing industry, high and new technology, new materials industry and metropolis with global reach, Taiyuan embraces travelers with its brand-new image.