Taian Weather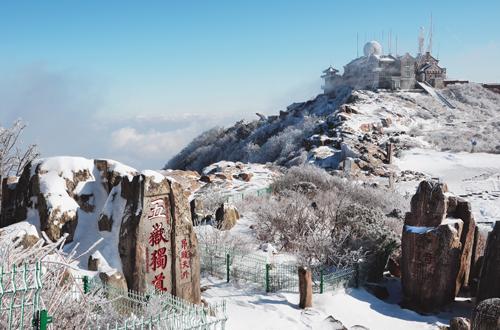 Tai'an belongs to temperate semi-humid continental monsoon climate with four distinctive seasons. It has an 13 ℃ annual average temperature and an 697mm mean annual precipitation; the hottest month falls in July with an average temperature of 26.4 ℃, and the coldest month is January with an average temperature of -2.6 ℃. Standing 1545 meters high above the sea level, the Tai Mountain is of obvious mountain climate with an 7-8 ℃ lower temperature on the top than at the mountain foot.
As a whole, Mountain Tai is suitable for sightseeing all year round. The best time to climb the mountain is summer and the golden time for catching the marvelous sunrise over the mountain is the month of May.
In spring, the verdant greens and full blooming mountain flowers of Mt. Tai appeal to incalculable tourists for the beautiful spring scenery. What is more, May is the golden time for amazing sunrise, and lucky dogs can even capture the spectacular sea of clouds on the mountain top. But please note that it rains a lot during this period and the mountain top often has a low temperature around 8 ℃. To climb Mountain Tai in spring, clothes to keep out the cold and rain gear are basic equipments.
In summer, Tai Mountain is still exceptionally cool; even in the hottest days, the average temperature on the top is only 17 ℃. In this case, visitors to Mountain Tai in midsummer still need some warm clothes. During nice days, the magnificent glows of the setting sun and the grand sight of Yellow River can be both enjoyed.
The autumn scenery of Mountain Tai is featured by rich colors and the winter Mount Tai is another charming scene with white snows.