Taian Transportation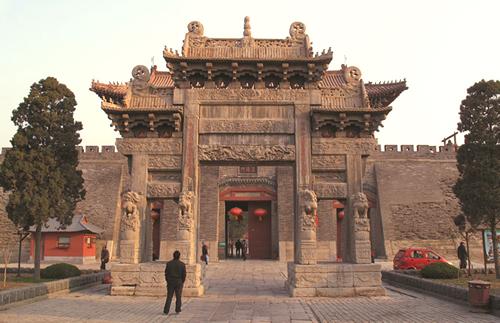 By Air
Tai'an is served by Jinan Yaoqiang International Airport, which is about 90 kilometers away. Travelers in Tai'an to and fro the airport should transfer in Jinan City because there is no shuttle bus runs directly between Tai'an and the airport. Taxi or bus (available in the daytime) can be chosen from Yaoqiang Airport to Jinan city proper, and then shuttle bus to Tai'an can be found in the Jinan Train Station Square.
By Rail
Tai'an Train Station operates 47 pairs of trains each day, taking passengers to most big cities and ports in the country. It takes only about 50 mins to Jinan Yaoqiang Airport (80 kilometers away), 4.5 hours to capital Beijing (500 kilometers away), and 6.5 hours to Shanghai (760 kilometers away). A central hub for tourist communications of the city, Tai'an Train Station is located in the middle of the several coach stations; and in its own square, shuttle buses to different mountain passes of Tai Mountain are all available.
By Road
With a quite developed road traffic, coaches can get to Jinan, Qingdao, Yantai, Weihai, Rizhao, Zibo in the province and Beijing, Shanghai, Fuzhou outside the province via highways. With about 1 hour, buses can reach Jinan (which is 63 kilometers away) and Qufu (which is 68 kilometers away).
Tai'an has two main long-distance bus stations, the New Station and the Old Station. The old one is only 200 meters from Tai'an Train Station, in the east end of Taishan Street, and can be reached by bus No.2, 5, 11, 14, 18, 28 or 40; the new one is located in the intersection of Yingsheng Road, about 2 kilometers away from the train station and can be reached by bus No.1, 4, 5, 10 or 11.
City Transportation
Taxi- the pricing starts at CNY7, and about CNY1.5 for each kilometer after 2 kilometers. In general, about CNY15 can get to the mountaineering trailhead of Mount Tai from the train station.
Public bus- Tai'an opens about 40 public bus lines and most of charge CNY1.