Hiking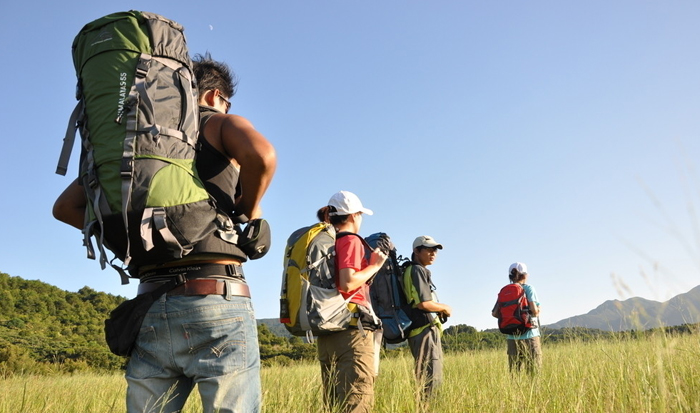 Selected to China's Top 10 Hiking Destinations, Yangshuo lives up to its reputation and is a must in most hikers' list. Enjoying the best karst scenery in the world, Yangshuo offers the most enchanting scenery no matter hike along the river, in the mountain or the villages.
Many people are surprising when they come to Yangshuo, for the perfect landscape combination: continuously limestone peaks reflect on mirror-like river, mist and smog floating around the peak in the early morning, sunset glow color the sky at dusk. It is an ingenious splash-ink created by nature, rich in idyllic emotions seen from any angle. To explore Yangshuo, many ways are for choice, and each brings about a completely different feeling. Hiking is a popular one. The big advantage of hiking is the flexible of routes and a free enjoyment of the journey.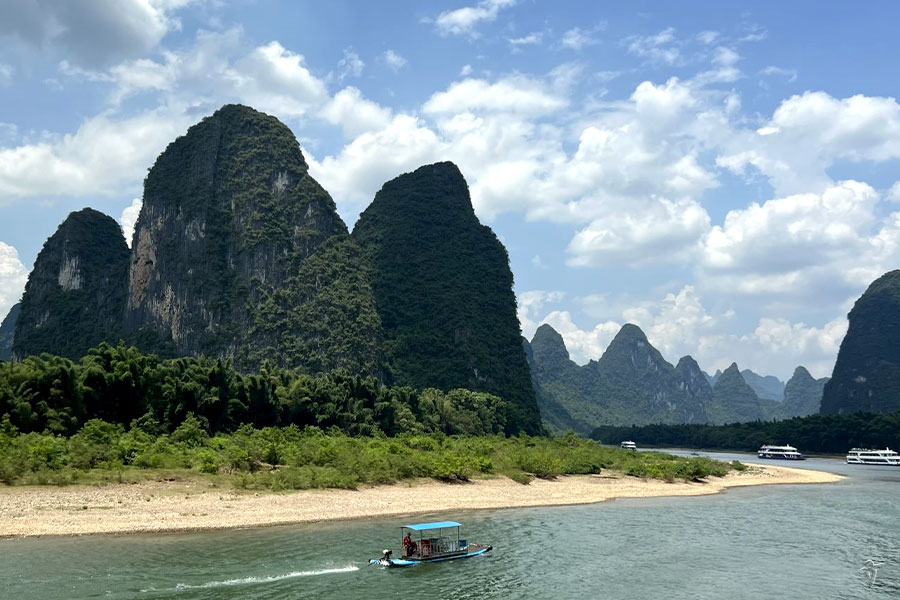 In Yangshuo, there are many interesting hiking routes; all are comfort with pleasant views. Among them, Li River hiking is the most typical and mature, go especially well with a highly-free hiking.
Recommended hiking routs:
1. Typical Li River hiking (Yangdi – Xiping)
Route: Yangdi Dock - Waifu Peak, Nine-horse Fresco Hill - Lengfeng Du - Xingping Ancient Town
Distance:
20 kilometers
Required time:
about 6 hours
Scenic spots along the way: Lanshi Stone Forest, Nine-horse Fresco Hill, The Eight Immortals, Yellow Cloth Reflection, Shenv Peak, the Ancient Town of Xingping, etc.
This is the most typical Li River hiking route. It is the essence section of Li River Scenic Area offers "the most Guilin" scenery, villages, peaks and waters, and countryside lanes. In this route, three highlights can not be missed. The first Nine-horse Fresco Hill, a famous spot in Li River; on the over-100-meter-wide cliff is dark green, yellow and white colors, if watch carefully, you can recognize "a flock of horses" on it, hence the name "Nine-horse Fresco Hill". The second Yellow Cloth Reflection, the scenery printed on the note back RMB 20 yuan; the waters here are clear enough to see the bottom in dark green; from the water face you can see a huge yellow slate at the river bottom, just like a yellow cloth cover the river bed. The last is the Ancient Town of Xingping, a small town with lasting appeal: old houses, stone paved paths, and some small shops.
On the way, you can also choose to visit a fishing village, or climb Laozhai Hill next to Xingping Dock. If tired, you can also choose bamboo rafts to floating on the river.
2. Li River (mountain route)
Route: Xingping Ancient Town – Dahebei Village – Luosi Hill – Lianluowan Village – Huangnitian Village – Dalingtou Village – Hebao Hill
Required time: about 3-4 hours
Features: enjoy beautiful Li River scenery in the meanwhile the leisure and serenity in the mountains.
Sceneries on the way: fish hawks on bamboo rafts, snow-white fishing net for airing, Luosi Hill (in snail shape), Tengjiao Rock, local villages, and cloud-kissing bamboo grove, pine forest, and kinds of fruit trees.
3. Stone City (Putao Town)
Route: just hike inside Stone City or have a route connects the one above: Hebao Hill - Daping - Stone City – Putao Town
Required time: about 2-3 hours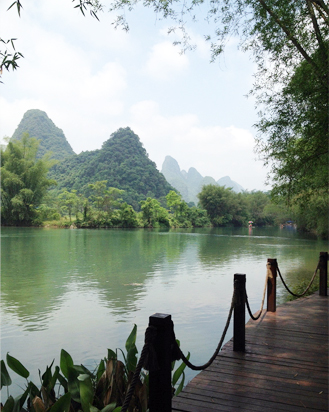 Stone City is still a riddle can not tell clearly about its construction time and function. Ancient people use the high hills around to be city walls and built 8 city gates among them. The city is preserved quite well. Inside the city, there is a Shitouzhai Village, with all the houses building with stones, and a huge farmland in front. A retired teacher receives visitors every morning at the intersection and offers guide service. You can choose stay one night on the mountain in a family inn; camping is also a good choice.
4. Li River downstream hiking
Li River downstream refers the section from Yangshuo Bridge to Puyi Town. Though the scenery is not a patch on the spectacular upstream, it is more loveliness and elegant.
Route: Yangshuo Bridge - Shutong Hill – Mushan Village – Linjia Village – Dutou Village – Fuli Town – Xinzhai – Lijia Village - Liugong Village
Hiking distance: over 20 kilometers
Required time: about 1 day
Features: less tourists, see ancient towns and old villages
Sceneries on the way:
Idyllic landscape with paddy fields, buffalos, and fishermen;
In Mushan Village, ancient architecture of antique beauty, "Big Dipper" pools (one large and seven small), and hydrological station and the oldest boat on the Li River; Dutou Village is the largest along the river; villagers here love lion dance, boxing and Guilin Caidiao opera. It was also the shooting site of the famous film Third Sister Liu; The time-honored Fuli Town, see ancient houses of Ming and Qing dynasties, ancient streets & wells, simple people, and Yangshuo's famous handcraft fans; In Liugong Village, Three Pools with water in different colors.
5. Yulong River upstream
Route: Putao Town – Cuiping – Zhouzhai Village – Shikouzhai Village – Bijiashan Village – Shangri-la
Hiking distance: 10 kilometers
Required time: 4 hours
Features: idyllic scenery, ancient stone bridges, unexploited nature scenery
6. Yulong River essence landscape
Route: Fuli Bridge – Jinlong Bridge – Yulong Bridge – along the west bank to Xiandu Bridge – Xinglong wharf
Required time: 3-4hours
Features: beautiful Yulong River scenery, ancient dwellings & bridges, if tired halfway, you can find a bamboo raft to have a relaxing rafting.
See our team's Li River hiking experience
One Day Fantastic Li River Hiking Tour of VisitOurChina
China tours for Yangshuo Hiking
4 Days Guilin & Yangshuo Li River Hiking Tour
5 Days Leisurely Yangshuo Hiking & Biking Tour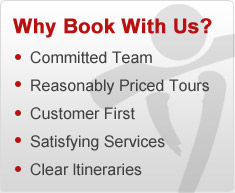 Design your own tour with our help to meet your unique interests. You don't have to compromise. Do exactly what you want to do! Let us assist you to tailor-make your own China experience.

What Our Customers Say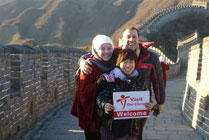 I hope this letter finds you well. We finally arrived home from our trip last Thursday the 17th. As promised I am writing to you about our experience in China and we thank you very much for your organizing. On the whole we had a wonderful time and were very well looked after...
Read more testimonials...