Cooking Class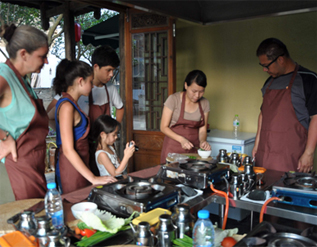 Reputed as a World Village with enchanting scenery and leisure life, Yangshuo receives visitors all over the world everyday and is becoming a popular site for taking Chinese cooking courses for foreigners. In Yangshuo, you can find professional cooking schools, or expert English-speaking chefs offering face-to-face cooking teaching in hotels.
Learn Chinese cooking in Yangshuo is exciting with a lot of fun. Explore local market to learn about the ingredients used in this area, then do it yourself after experienced chef in a traditional farmhouse or specially designed kitchen in the beautiful countryside just outside Yangshuo or right on Li River. After finishing, share your fruits of labor in the wild countryside.
Chinese cooking is extensive and profound and proud part of Chinese culture. In Yangshuo, you have chance to do one-dish class, two day-courses offered on consecutive days, or if you are a foodie, you can join week-long intensive course to deeply explore Chinese way of cooking. You can select the dishes you like or the typical ones from China's Eight Cuisines. All cooking classes are hands-on, so you will be able to remake real Chinese dishes and proudly share with your friends and family when you return home. A significative harvest of your China tour.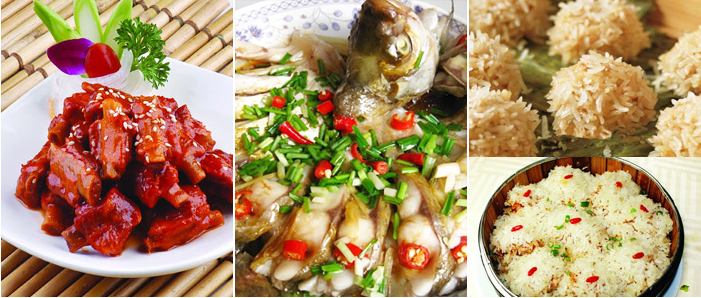 See the making ways of some Chinese dishes and learn more about Chinese food
Delicious China Dishes – Do It Yourself!
A Bite of China Series
China tour with the chance of tasting and learning to cook famous Chinese dishes
16 Days China Overall Culinary Experience Tour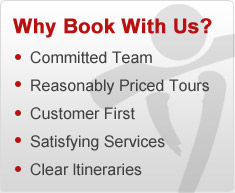 Design your own tour with our help to meet your unique interests. You don't have to compromise. Do exactly what you want to do! Let us assist you to tailor-make your own China experience.

What Our Customers Say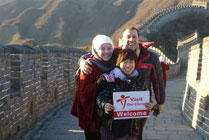 I hope this letter finds you well. We finally arrived home from our trip last Thursday the 17th. As promised I am writing to you about our experience in China and we thank you very much for your organizing. On the whole we had a wonderful time and were very well looked after...
Read more testimonials...