Shenzhen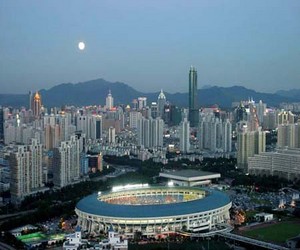 Shenzhen in brief
Shenzhen, also known as "Peng Cheng", literally meaning the "deep ditch", is one of the first and most successful Special Economic Zones in China. Located in the east bank of Pearl River Delta, covering an area of 195,300 hectares, the municipality of Shenzhen is of vital importance bordering Daya Bay in the east, Hong Kong in the south and Dongguan, Huizhou in the north. Divided into 6 administrative districts and 4 functional districts, Shenzhen has realized regional integration by the year 2010. As a city with vibrant life, Shenzhen now is one of China's fastest growing metropolises and the financial and commercial center, the hub of information and transportation, as well as the high and new-tech industries base. It is also a paradise for tourists where Happy Valley, Windows of the World and other resorts are available to amuse yourselves. In 2011, China witnessed another grand event - the 26th Universidae in Shenzhen, following Beijing Olympics and Shanghai Expo. Shenzhen is a must-see city that will never disappoints you on your tour to China!
History of Shenzhen – More than a fishing village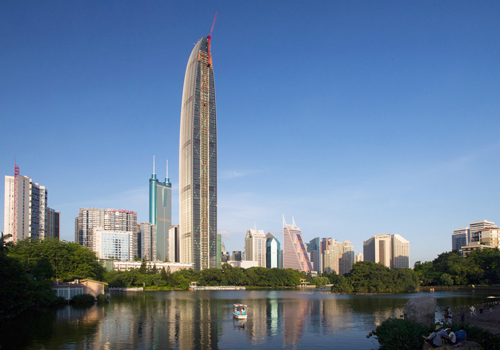 It is conventionally believed that before the reform and opening up policy was carried out in 1979, Shenzhen was a remote and desolated small town and a frontier fishing village. However, contrary to this popular belief, Shenzhen indeed has a long history. Dating back to the middle of Neolithic around 6700 year ago, human race propagated itself here. As early as in Xia Dynasty (2100 BC-1600 BC) and Shang Dynasty (1700 BC-1100 BC), Shenzhen used to be a station of Baiyue tribe when they did expedition to the seas, and one of the branches of Baiyue tribe called Nanyue tribe resided in dunes and valley of offshore Shenzhen. In Song Dynasty (960-1279), Shenzhen, abounding with table salt and spices, turned into an essential commercial hub of waterway in southern part, while in Yuan Dynasty (1271-1368), this city was abundant in pearls. As time elapsed to the year of 1394, Independent Battalion of Dongguan and Dapeng were set up within Shenzhen. In accordance with A Dictionary of Official Titles in Imperial China, Independent Battalion refers to a military unit of approximate 1000 men organized like a normal Battalion under a Battalion Commander, but directly subordinate to a Regional Military Commission rather than part of Guard.
Shenzhen nowadays – A mix of modernity and diversion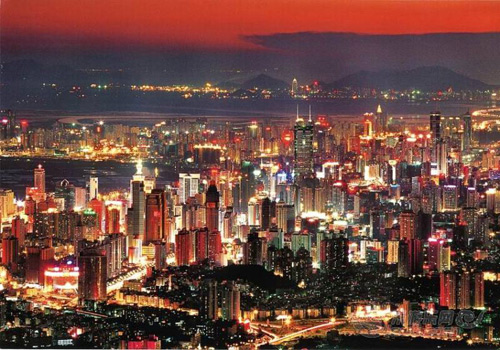 Today, Shenzhen has become a cosmopolis, a marvel of world urbanization, world industrialization, and world modernization. With solid economic support and efficient urban infrastructure, it has become one of the major gateways for China's ports with the outside world. According to statistics published by Chinese Academy of Social Sciences, Shenzhen GDP ranks high in mainland China. The year of 2010 marked the 30th anniversary of the establishment of Shenzhen Special Economic Zones, and the 2011 witnessed the 26th Universiade, which again drew international attention. Travelers in this city with cultural fascination will appreciate the public libraries here and there. Plainly, it shows humanistic spirit all the time. Every year, China International Cultural Industry Fair takes place in Shenzhen. Visiting Shenzhen travelers may have a glance at the magnificent architecture such as KingKey100, SEG Plaza, and Shun Hing Square. At the same time, tourists can entertain themselves in Happy Valley, renewing those childish joys! Or pay a visit to Window of the World where wonders, world heritage are within reach. As a well-known tourist resort characteristic of strong flavour of coastal city, Shenzhen is heralded as "China Top Tourist City" by Chinese government and one of the 31 must-see attractions by New York Times. What's more, exciting shopping and dinning await you! Just have a stay in Shenzhen and discover this amazing city of tremendous vibrance by yourself!