Shenzhen Cuisine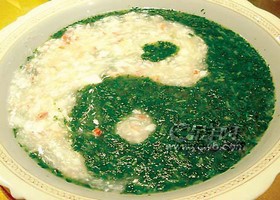 Situated in Guangdong province, Shenzhen is most popular for Cantonese cuisine characteristic of tasting tender and fresh. Its Cantonese desserts are famous too, such as ginger milk curd, mango mochi and the like. Recently, restaurants specializing in seafood and game are widespread.
As a typical migrant city, Shenzhen to some extent is a paradise for gourmets. Whenever you are in the streets, you can always enjoy all sorts of dainties from different places, ranging from well-reputed eight Chinese Cuisines and traditional home cooking to Western-style dishes and Japanese foods.
Apart from traditional hotel and restaurants, Shenzhen is also blessed with many a coffee shop, teahouse and cha chaan teng (tea restaurant).
Oyster of Shajing Town (沙井鲜蚝)
Oyster, a kind of artificially propagated seafood, is the speciality of Shenzhen City. And the oyster from Shajing town is renowned around the world. Fishermen here grow the oyster with stone and tiles, which ensures the oyster not only large in scale and delicious in flavour but also sand-free.
Oyster of Shajing Town is highly rich in protein and dry starch, thus being celebrated as "milk under the sea". It can either go with rice or bread, or be fried or steamed.
Roasted Goose of Gongming Town (公明烧鹅)
Roasted goose of Gongming town attracts people from different places owing to its alluring colour, smell and taste. Traditionally, residents here keep geese from generation to generation. After sousing the goose with granulated sugar, refined salt, cooking wine, fermented bean curd, bulb of garlic, fermented soya bean, anise and soya sauce, they cover it with refined honey before roasting for 40 minutes in the oven. When all is done, roasted goose looks golden and tastes crisp with an aromatic flavour. Indeed, it is a feast for your eyes and mouth!!
Recommended Food Streets:
- Baihuayi Road Food Streets (百花一路食街), located in the Futian District. You can enjoy Sichuan Cuisine, Cantonese Cuisine and Northeast Cuisine.
- Seafood Street (盐田海鲜街), located in the Yantian District. Hakka Cuisine and Chaozhou Cuisine are available to you here,
- Meilin Food Streets (梅林食街), located in Futian District. It is celebrated as the "Paradise of Food Stalls" in the eyes of overseas friends.