Shenyang Weather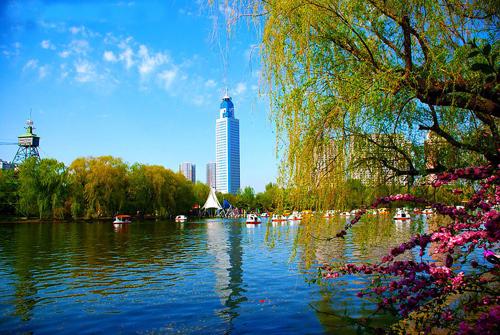 Located in the south of the Northeast China, Shenyang falls within the temperate semi-humid continental climate with four distinctive seasons. With short springs and autumns, the rainy season mainly happens in summer. The annual average temperature is 6.2~9.7℃, the hottest month is July with an average temperature of 24℃, and the coldest month is January with an average temperature of -8.5℃. The annual average rainfall is 600~800mm in Shenyang, and it has 155~180 frost free days.
The best time to travel in Shenyang is from April to October, during which there are sufficient sunlight in spring, agreeable weather in autumn, and additionally a comparatively cooler summer than in south China. In winter, it is severe cold and dry with northerly and northwesterly winds, but it is also the best time offers skiing as well as the marvelous snow sceneries with snow sculptures and ice lanterns.
In Shenyang, it is suggested to wear lightweight clothes in spring and autumn, such as jackets, sweaters, and to bring eiderdown outerwear or cotton padded overcoat in winter. In addition, it is wise to take umbrella in spring, summer and early autumn.