Shenyang Transportation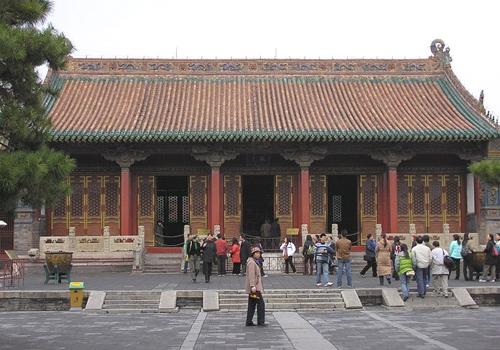 Shenyang is the largest traffic hub in the whole northeast area of China.
By Air
Shenyang Taoxian International Airport, located in the heartland of Liaoning Province's metropolitan area (including cities of Shenyang, Fushun, Benxi, Liaoyang, Anshan, Tieling) and about 22 kilometers to downtown Shenyang, is the largest air harbor in Northeast China.
The airport provides daily domestic service to Beijing, Shanghai, Guangzhou, Shenzhen, haikou, Sanya, Chengdu, Kunming, Jinan, Qingdao, Hangzhou, Wenzhou, Xiamen, Shijiazhuang, Taiyuan, Datong, Zhengzhou, Xi'an, Harbin, Dalian, Chaoyang, Yanji, and so forth.
In addition, Shenyang is also a window in Northeast China connecting with Northeast Asian countries and other regions with regular flights to Hong Kong, Taipei, Macao, Taichung, Tokyo, Pyongyang, Seoul, Cheongju, Daegu, Busan, Osaka, Sapporo, Fukuoka, Cheju, Frankfurt, Los Angeles, Sydney, Singapore, Bangkok, Paris, Kuala Lumpur, Nagoya, Vancouver, Melbourne, Munich, Moscow, Novosibirsk, Irkutsk, Khabarovsk, etc.
By Rail
Being the largest railway terminal in northeast area, there are seven train stations in Shenyang, Shenyang Station of which is the largest, while the Shenyang North Station is the initial station for most passenger trains departure from Shenyang. A number of public buses run between these two stations.
By Road
Shenyang has seven passenger transport stations, producing a quite advantageous condition for travelling to its neighboring cities. Hi-speed coaches are opened between Shenyang and Beijing, Changchun, Dalian, Anshan, Jinzhou, Fushun, Benxi, etc.
City Transportation
Public buses- Among its 220 bus lines (with about 5700 buses), most adopt the self-service ticketing system with CNY1 per person per time, a few especially those run in suburbs employ ticket sellers and the prices are charged by ride distance.
Taxies- Shenyang' taxi service is quite convenient with about 24 000 taxies doing business; the amount is only second to that in Beijing, Shanghai and Tianjin. Generally, in the day time, the pricing starts at CNY9 (including 3 kilometers), additional CNY1 per 550 meter is needed from 3 km to 15 km, and additional CNY1 for 370 meters after 15 km. The prices raise a few during the night.
Subway- Shenyang is the seventh city in China, and the first city in Northeast area that opens subways. The No.1 Subway was formally opened to traffic on September 27th, 2010. At present, No.1 and No.2 subways are in operation, another 6 lines are under construction and the No.4 and No.10 are in the plan.