Shenyang Steam Locomotive Museum

More Photos

Chinese name: 沈阳铁路蒸汽机车陈列馆 (Shenyang Tielu Zhengqijicheng Chenlieguan)
Location: No.8, Shandan Street, Sujiatun District, Shenyang City, Liaoning Province
Opening time: 09:00-16:00
Entrance Fee: 50 Yuan
How to get there: take buses No. 324, 327, 333, 335 and get off at the stops of Bei Jiu Lu (北九路) or Liaoning Zhongyi Zhiji Xueyuan (辽宁中医职业技术学院 Liaoning Technological Collage of Traditional Chinese Medicine), then transfer by the ring circuit buses to Shandan Street.
Brief Introduction to Shenyang Steam Locomotive Museum
First built in the Qipanshan Botanical Garden and then moved to Tiexi Forest Park, the Shenyang Steam Locomotive Museum finally settles on the Shandan Street of Sujiatun District of Shenyang in October of 2009. As the largest steam locomotive museum in Northeast China, the museum displays the 120-year-old developing trace of Shenyang and Chinese railway since 1891 with precious originals.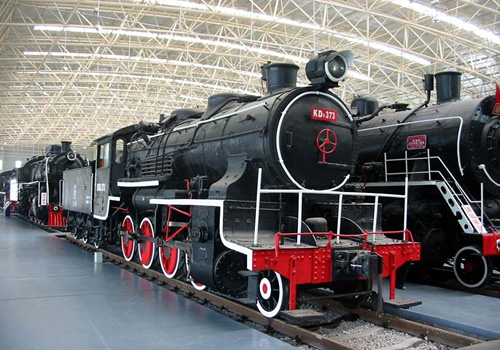 The museum covers a total area of some 80,000 square meters, including the main exhibition areas of railway equipments, historical data and pictures, transport capacity and safety education, with over 800 displayed locomotives and exhibits. In addition, the scene that Zan Tianyou (a great railway engineer in Chinese history) presided over the construction of the first railway of Shenyang is also displayed.
Exhibits in Shenyang Steam Locomotive Museum
The museum preserves a range of locomotives made by China, US, Germany, Poland, Romania, Japan, former Czechoslovakia and Soviet Union, among which the types of DB1 and PL produced by the US in 1907 are among the oldest locomotives in the world; the type of SL7 made by Kawasaki Heavy Industries of Japan in 1934 was designed to run 130 km / hour – this is one of the 12 ones preserved to this day; and the type of JS and GJ were designed and produced by China itself respectively in 1957 and 1960, they are a significant symbol in the developing history of Chinese railway.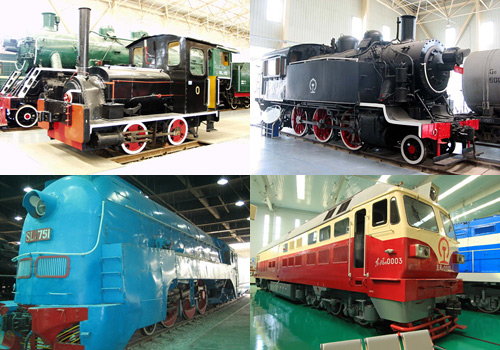 The latest showpiece among all is the diesel locomotive named Harmony 3 produced in 2009. Besides, annunciators, switches, steel rails, bridges, block equipments, vehicle-mounted equipments and some other railway equipments are showed as well, and there is also some space for new locomotives in the museum.
Quick Questions
Our team is waiting for your questions. Please feel free to ask us any questions you might have about our China package tours, Chinese culture, or the sites available. We will gladly help you with any special needs you might have and all questions, like our trip designing is completely free of charge.