Qing Dynasty Street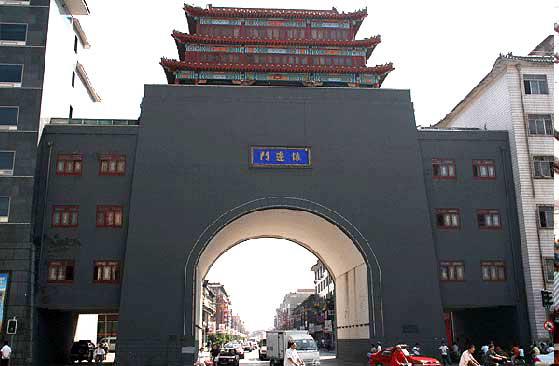 More Photos
Location: Qing Dynasty Street, from Fujin Gate to Huaiyuan Gate.
Qing Dynasty Street is a great place for visitors to see the most real culture (including antiques, paintings and souvenirs) of northeast China, and to enjoy all the delicious special snacks. You can't miss such a interesting place if you visit Shenyang City.
History - It was called Xin Zheng Street in Qing Dynasty (1616 - 1911). It was close to the government office then, for which it became a street filled of hotels, tea houses and restaurants, serving for the lawsuit people or reporters. Later it was built into a Qing Dynasty culture street by the new government.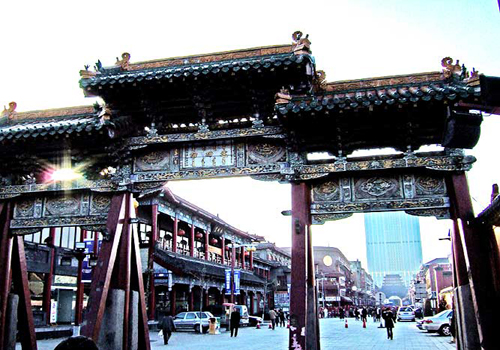 Highlights- It keeps its original style and focused on providing special food or drinks. It is about 1340 meters long beside which spread many interesting shops. You can find many very exquisite and beautiful antiques, paintings and souvenirs there; you can also enjoy the most unique food or tea provided by the various restaurants and tea houses.
Except the unique architectural style, there are some other places in this street that you can not miss, such as the Sheng Jing Curio which is the most favorable antique store. Generally, most of the visitors from other places will pick some paintings or antiques here; Rong Bao Zhai Antique is another large-scale place where you can find many souvenirs and see the exhibitions of cultural work. Other interesting places like Shenyang Contemporary Picture Gallery, Huang Cheng Gen Calligraphy and Painting, Qing Gong Bookstore and etc, all have their own uniquenesses.
You can buy many books about Shenyang Imperial Palace, Violet Golden Carbo, Russian Handicrafts, which you can not find in most of other places in northeastern China.
Quick Questions
Our team is waiting for your questions. Please feel free to ask us any questions you might have about our China package tours, Chinese culture, or the sites available. We will gladly help you with any special needs you might have and all questions, like our trip designing is completely free of charge.