Fuling Tomb
Location: No. 210, Dong Ling District, Shenyang City.
Opening time: 7:30 - 17:30 (April - October); 08:00 - 16:30 (November - March).
Admission: RMB30.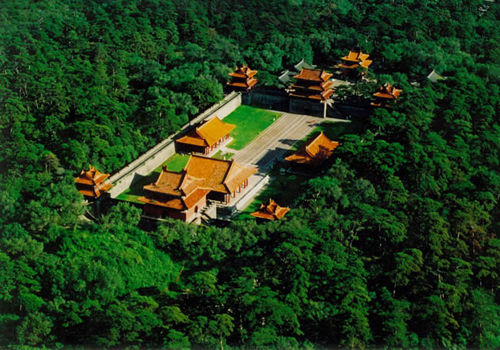 Fuling Tobm was firstly built in 1629 for the Qing Dynasty's first emperor Nurhachi and his empress. It has 32 ancient buildings symmetrically spreading around the axile wire. Fuling Tomb is a royal architecture group combining essential characteristics of two different nationalities, respectively, Man People and Han People in China.
It covers an area of about 540 000 square meters with beautiful natural sightseeings and magnificent architectures. Fuling Tomb is a great place to go if you want to see the special architectures of different nationalities of China.
Highlights in Fuling Tomb: Facing the south, it is surrounded by tall red walls. Similar to Zhaoling Mausoleum, its main buildings consist of Party House, Crescent Moon House, Treasure House.