Former Residence of Marshall Zhang Xueliang

More Photos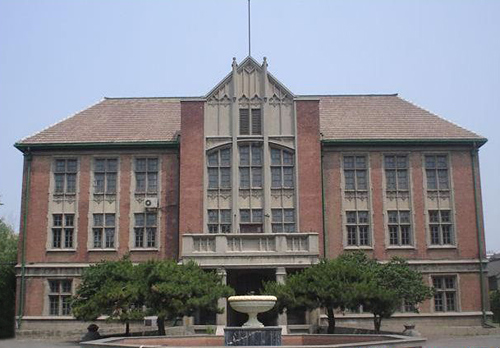 The Former Residence of Zhang Xueliang is located in Shenyang near the Imperial Palace and is a square villa that was home to Zhang Xueliang, one of the warlords of the north-east who eventually went on to lead Chinese Communist Party fight against the Kuomintang Party during China's Civil War Period. And the residence has become a highly regarded and historically significant tourist destination of China.
The Former Residence of Zhang Xueliang covers an area of 36,000 square meters and was built using western architectural designs to create a massive architectural complex; and it is also the best-preserved residence of celebrities in Northeast China. In total there are 3 main courtyards and 74 rooms in the residence. The Siheyuan building (courtyard dwelling) is the center of the residence, which is usually divided into three courtyards facing south.
During the puppet Manchurian reign the complex was almost entirely destroyed and the amazing gardens fell into a state of neglect. After the defeat of the Japanese the complex was rebuilt and re-opened. Zhang Clan Academy is still regarded as one of the most important and historically relevant buildings in northern China, it is where many decisive decisions were made about campaign tactics and for this reason it still attracts tourist from all over the world.
Quick Questions
Our team is waiting for you questions. Please feel free to ask us any questions you might have about our China package tours, Chinese culture, or the sites available. We will gladly help you with any special needs you might have and all questions, like our trip designing is completely free of charge.