Sanya in brief
Sanya, the second most populous city of the Hainan Province, is China's southernmost city tip in the whole country. The city, as well as the whole island, is famous for its unique tropical weather, white sand beaches and palm trees as well as its prominent role as a harbor for exchanges with Southeast Asia. Recently emerged as a renowned popular tourist destination, Sanya offers to travelers the opportunity of enjoying the best of itself all year long as it is possible to have a rest there, even at winter time while northerner cities are covered under a thick and beautiful blanket of snow. This destination is delightful for the one who wants to relax away from the mainland's exciting turmoil, and it may give a lot of surprises for who want to enter in an amazing new world: China's unique tropical paradise on earth.
History of Sanya – An unsuspected paradise on earth for years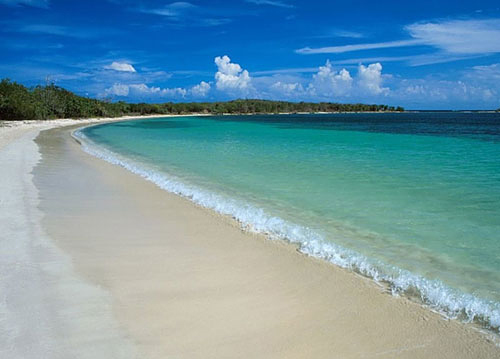 "The end of the sky and the ocean" ("Tianya Haijiao", "天涯海角")... This expression referring to Sanya is a hint at its remoteness, which was a condition in ancient times for being chosen as an ideal place to some exiled dynasties. As a city surrounded by tropical and sunny beaches, Sanya was not a spot really visited in its history even if historians can trace its history back to 221 BC and the Qin Dynasty. The city, as part of a remoted island in the far south of China was the prey of Japanese invaders from 1941 to 1945, during the Second Sino-Japanese War. As a part of Sanya's identity, this amazing city is also composed of the Chinese Hui minority (the only Muslim group in Hainan) also called "Utsuls" inhabiting the countryside but making more and more a part of the city's population.
Sanya nowadays – Tropical resort of pristine beaches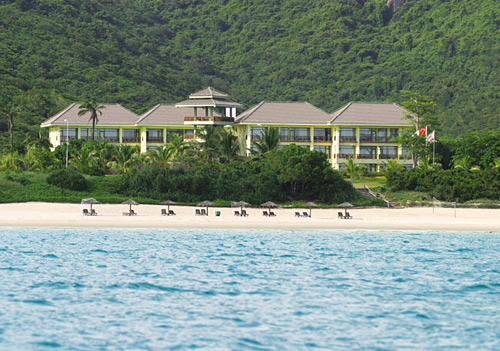 Transformed from a spot that no one wanted to visit, to China's most popular relaxing area, Sanya is often compared by travelers as a place featuring many similarities with the island of Hawai. Lying in a tropical atmosphere, fauna and flora, Sanya has so much to offer to who want to enjoy pristine beaches lying by mountains and have a postcard-like scenery in front of them. Since recent years, Sanya has been transformed in such an attractive place that it is now impossible to miss the opportunity to discover this other vision of China. The city has been totally constructed in a more modern way after the arrivals of several international resorts
The city in itself is always living under a tumultuous and active atmosphere, especially at night, when men in uniform, fishermen and tourists mingle all together around the docks and wharfs areas. Sanya is definitely a city to soak up night life and markets, experiencing seafood, little charming shops selling some beach goods and lots of teahouses all adding to this resort destination a feeling of relaxing holiday.
As we will have understood, visiting Sanya is mainly focused on the enjoyment of its white-sand beaches, located in different tourist zones: Sanya Bay, Dadonghai Bay and Yalong Bay, the last one being listed as China's most beautiful coastline. The place has all China's best condition to seduce its visitors: thin white sand, blue sea, green palm and coconut trees providing fruits to nearby little shops, lush vegetation, gentle waves and refreshing air... The list can't even be over the richness of the city being so huge. Spending a week or just a few days, Sanya is just worth a visit!