Sandaoguan Great Wall

More Photos

Chinese name: 三道关长城 (Sandaoguan Changcheng).
Location: 8 km north of Shanhai Pass, Shanhaiguan District, Qinhuangdao City, Hebei Province.
Ticket: CNY10.
Opening time: 08:30-18:00.
Travel tip: It takes about one hour's drive from Qinhuangdao to Sandaoguan Great Wall.
Introduction to Sandaoguan Great Wall
Sandaoguan, literally "three passes", was one section of the Great Wall constructed in Qinhuangdao in early Ming Dynasty (1368-1644). The three passes were built among precipices ingeniously and were almost unassailable as military installations in the ancient time. Climbing from the valley floor to both sides in a shape of V, this section stretches for 468 meters in total with a 4.7-meter-high and 2-meter-wide wall. Both the outside and inside walls were originally constructed with white grout and the defense towers were built with bricks.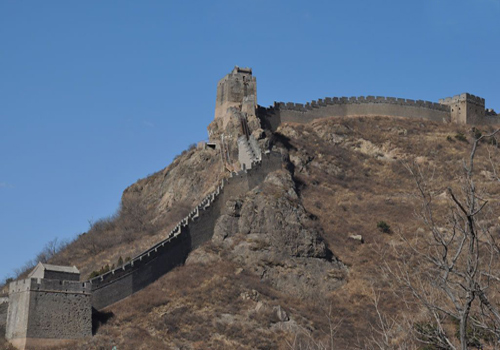 In 1924, Sandaoguan Great Wall was once a main battle ground of the second war between the Zhi clique and the Feng clique of China. Today, the first of the three passes left a ruin only, the second is very precipitous and looks like hanging upside down, and the third still keeps its wall but has had its stone arch way break.
Recommended reading: Beijing Great Wall Hiking.
Quick Questions
Our team is waiting for your questions. Please feel free to ask us any questions you might have about our China package tours, Chinese culture, or the sites available. We will gladly help you with any special needs you might have and all questions, like our trip designing is completely free of charge.