Ngari Transportation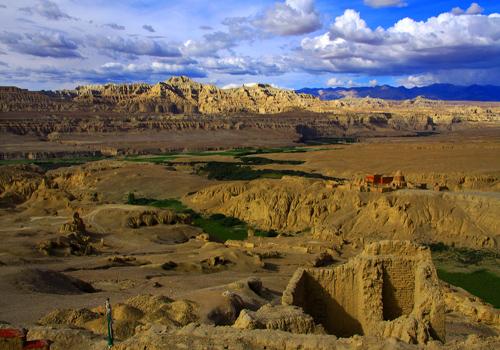 The main way to get into Ngari is by land; it is only in Chengdu can passengers take plane to Ngari.
By Air
Ngari Kunsha Airport was officially put into service on July 1st, 2010. It is located some 50 kilometers southwest to Seng-ge Kambab Town, and served by free shuttle buses to the town.
Now, Chengdu has regular flights to Ngari via Lhasa every Tuesday and Friday. Each takes off at Chengdu Shuangliu Airport at 05:50 and landed in Lhasa Gongga Airport at 07:50; and then takes off again at 08:40 and finally landed in Ngari at 10:20. The timing of the return trip is 11:10-12:50 from Ngari to Lhasa, and then 13:40-15:40 from Lhasa to Chengdu.
By Land
Due to high altitude and severe weather, the suitable time for driving to Ngari is in summer. Ngari has buses to Lhasa, Shigatse and the Karghalik of Xinjiang. The departure time in not fixed, therefore if to take buses in Ngari, ask local people frequently to get latest bus information around the town center of Seng-ge Kambab. In general, buses to Lhasa departs every two days and will ride for two days and three nights, buses to Shigatse departs every four days and will ride for two days and one night, and buses to Karghalik departs every four days and will ride for 40 hours.
In Ngari, the best way for sightseeing is to charter a car, but the expenses are extremely high. Usually, it costs thousands of yuan to charter an off-road vehicle per day.